Scalenut vs NeuronWriter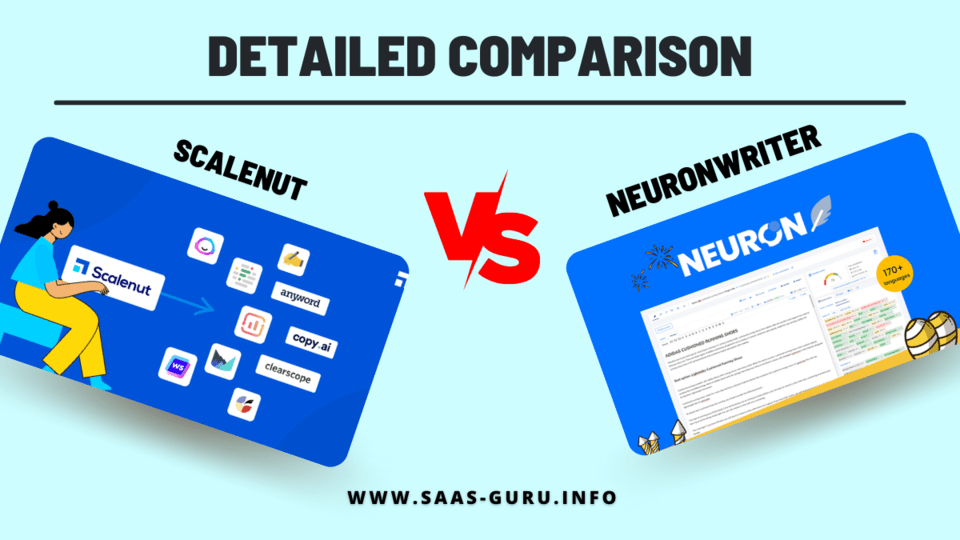 Searching for Best Ai SEO Tool,
Here's my detailed comparison between Neuronwriter vs Scalenut to find out which one is best for Ai writing and SEO content optimization for creating ready to rank articles.
Creating SEO optimized content involves a lot of things keyword & topic research, briefing, semantic terms and most important crafting in a way that it meets user intent.
And still you need an effective strategy helps you to climb up the search rankings. 
Believe me, this all can be very time-consuming and exhausting. But what if we use Ai combined SEO tools which can do the 80% work and all we have to tailor the content with 20% efforts.
Feels exciting, isn't it. This will save a lot of time!
Fortunately, there are several AI-powered tools available that can assist you in the writing process & SEO Optimization.
And In this article, I'm going to compare 2 popular Ai SEO & Content Writing tools that I used recently – Scalenut and NeuronWriter. 
Here's what I have compared b/w Scalenut vs Neuronwriter,
Features
SEO tools
Writing Assistant
Pricing
By examining these tools together, My aim to help you finding the best solution to improve your organic traffic and propelling your website to the top-ranking positions.
So, let's start with reviewing both tools and their checking features.
Disclaimer: Saas-guru.net is reader-supported and earns money from mentioned affiliate products. You may find few affiliate links on this post as well. When you click on links, we may earn a commission without costing you extra!. This helps us to cut down costs of review products, online tools and website.
What is Scalenut – Overview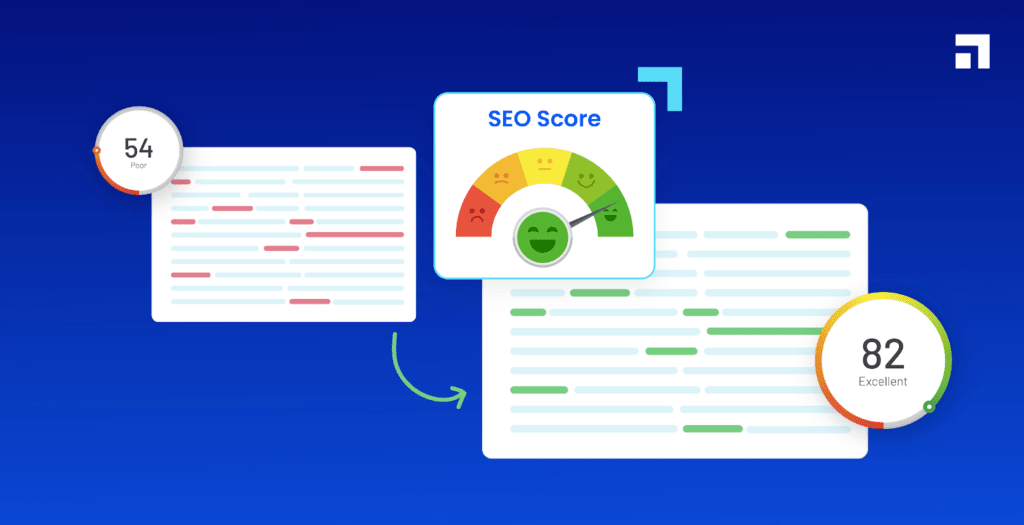 Scalenut is an AI-powered SEO and Content Marketing Platform that covers all aspects of the content lifecycle in one place. From planning, writing, researching, and optimizing, this tool satisfies all your content needs in one place. 
Scalenut provided me with a straightforward solution to my content marketing strategy with its all-inclusive dashboard, an extensive library of more than 40 pre-designed marketing assets, and a collaborative interface.
Besides, I got to try the tool with a 7-day free trial which included all the features. 
Let's discuss them. 
Scalenut Review by SaasGuru
Key Features 
◾️Cruise Mode
This AI-powered long-form SEO blog writer allows you to generate SEO-optimized blogs in just 5 minutes. With Cruise Mode, all you need to do is input your desired title, outline, and keyword, and the AI engine takes care of the rest.
It simplifies the process of creating compelling first drafts for your post while ensuring they are optimized for search engines.
In my case, I entered the keyword 'restaurant marketing' and selected the United States of America as my preferred location. Then, I filled in my brief requirements from the blog, and Voila! 
It presented me with multiple title options. After selecting my desired title and filling in an outline, the tool generated relevant writing points and gave me a well-crafted long-form content first draft of '5 Restaurants Marketing Strategy Examples For Inspiration.' 
◾️Content Optimizer
This powerful tool is designed to assist you in creating SEO optimized article that is fully optimized for google first page ranking.
By utilizing real-time SEO recommendation features such as word count, meta tags, outbound linking, and keyword density, it allowed me to produce high-quality article that ranked well and effectively engaged my audience.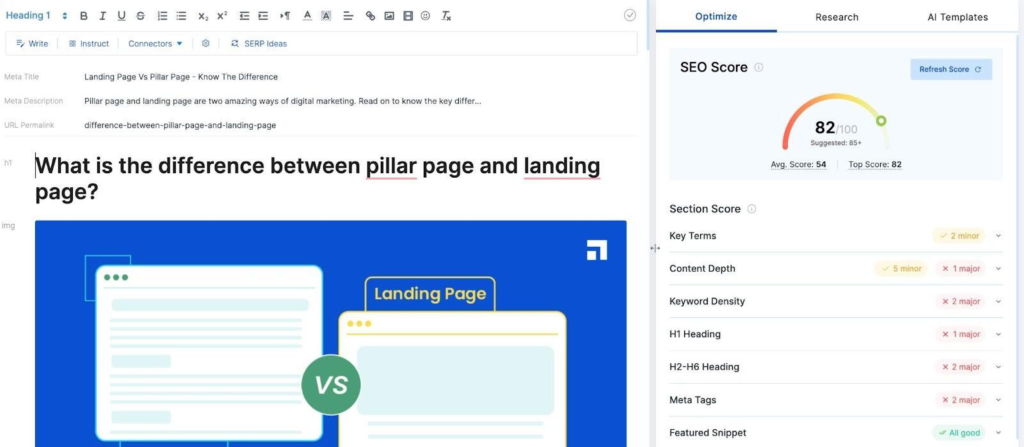 After content generation using the Cruise Mode, I used this tool to include key terms, meta tags, and more. Plus, I checked my content for depth, keyword density, and header tags to make it far more optimized than it was earlier. 
You can also use this section to content audit and optimizing your old blog posts to improve their rankings.
Want to know more, here's the detailed – Scalenut Content Optimizer review
◾️AI Templates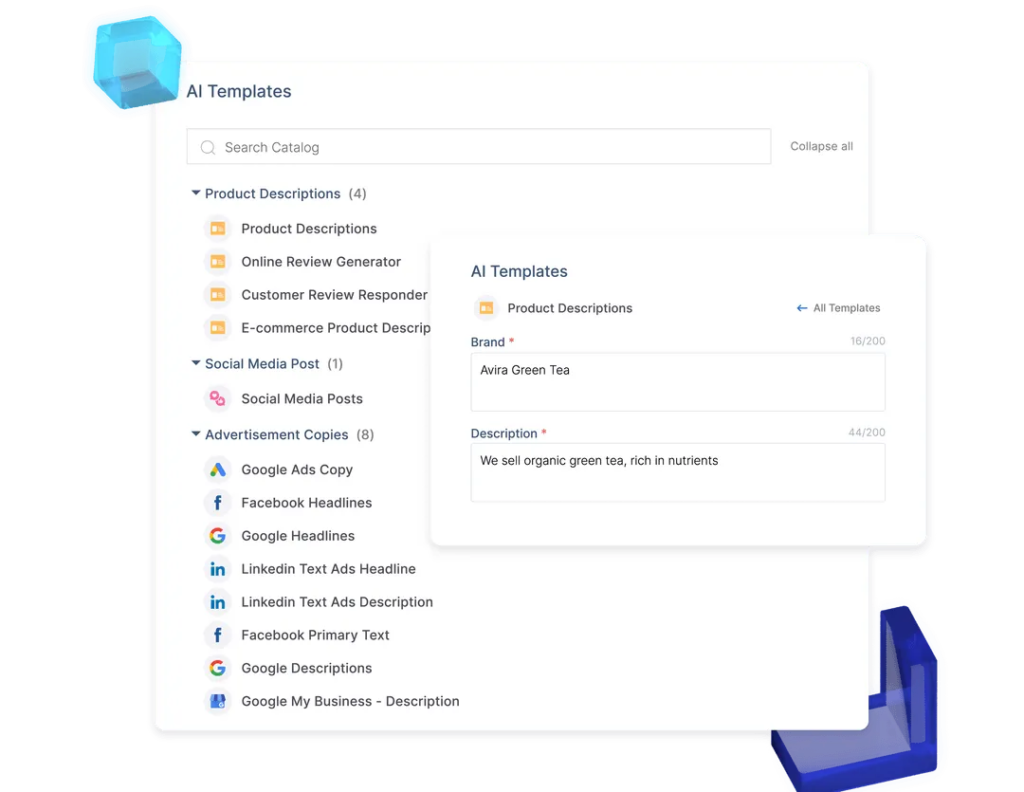 This AI-powered template suite comprises over 50 templates that assist in crafting marketing copy that drives action, saves time and effort, and produces high-quality blog post that resonates with your target audience.
The templates cover a range of copywriting tools, marketing formats, including landing pages, email campaigns, blog post sections, Youtube description, and Facebook or and social media posts.
I used it to generate captions for my Twitter and two product descriptions for my website.
All I had to do was give my brand name and give details about what I wanted to convey. Scalenut's AI tool took care of the rest. 
◾️SERP Competitor Analysis & SEO Topic Research
This tool provides in-depth insights into top-ranking URLs for your targeted keywords by searching the search engine extensively.
These insights include an overview of the competition, important citations, NLP key terms, heading counts and more, which significantly reduces the time spent on research.
This tool helped me research what my competition had already covered in their content, which allowed me to create unique content. 
◾️Keyword Planner
This keyword Planner offers valuable insights into keyword clusters that you should target based on your primary keyword. By utilizing this tool, you can optimize your SEO strategies to align with your desired content quality and marketing approach.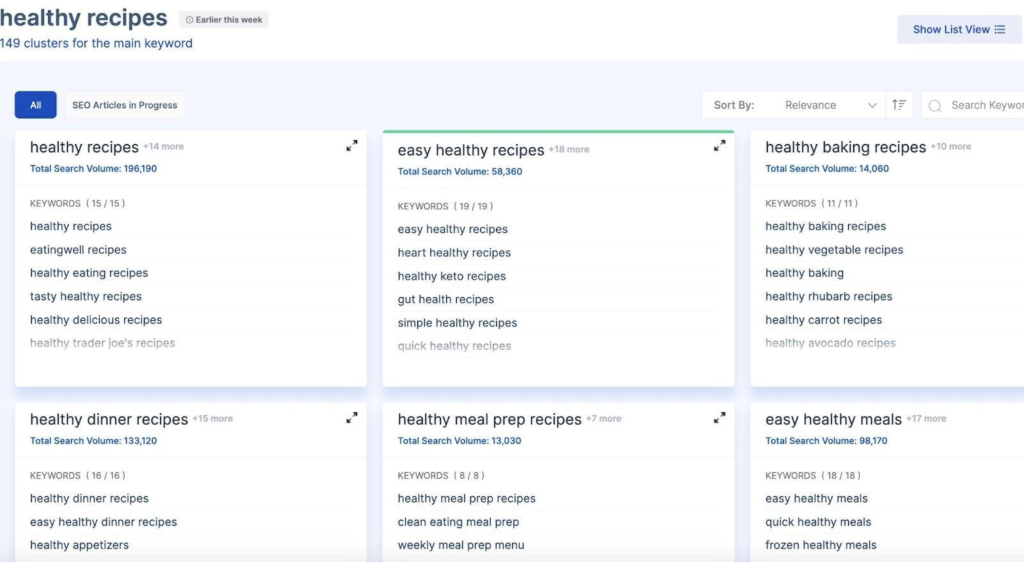 I used this feature to generating keyword clusters around my primary keyword: healthy recipes.
The keyword tool provided me with various relevant short-tail and long-tail keywords that I went on to use for my blogs and website content. 
Scalenut Pros & Cons
Pros
This AI SEO tool presents a comprehensive solution for managing and optimizing content across various platforms.
Scalenut includes a content editor with extensive options for rich text formatting and optimization.
Scalenut provides multiple pricing plans to accommodate the diverse requirements of its users. Moreover, you can take advantage of its free 7-day trial before making a commitment.
Scalenut offers a convenient Chrome extension for effortless accessibility.
Cons
Keyword planner can be more better
Till now I haven't any other issues after using scalenut multiple times.
Scalenut Pricing & Plans
Scalenut all features comes under $39/monthly (starting plan) in which users get access most of it's tools.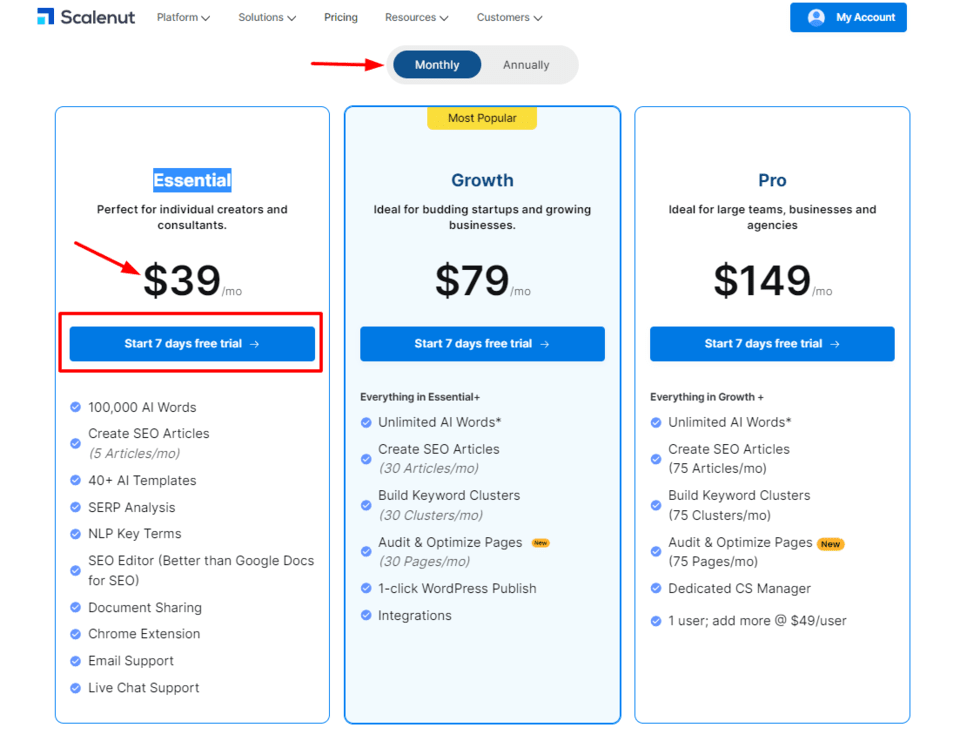 Here are all pricing plans,
Essential Plan $39/month: Tailored for solopreneurs and freelancers, the Essential Plan starts at $39/month and grants access to five SEO reports along with a monthly allowance of up to 100,000 AI-generated words.
Growth Plan $79/month: Specifically designed to fuel the growth of startups and small businesses, the Small Business Growth Plan begins at $79/month. It offers unlimited AI-generated words, 30 SEO reports, and advanced functionalities such as Instruct AI to Write and Topic Clusters.
Pro $149/month: Geared towards established businesses and large teams, the Pro Plan starts at $149/month and delivers top-quality content at scale. In addition to all the features included in the Growth Plan, this option provides a dedicated customer success manager and multi-user support to accommodate the needs of larger teams.
For SaasGuru audience, Scalenut is offering 20% extra saving discount coupon code. If you will use coupon code "FOREVER20" at checkout, it will give 20% extra discount on monthly plans.
You will save 20% (only on monthly plans, will not work on annual plans)
And if you switch to Annual Plan prices goes down 40% compared to monthly plans.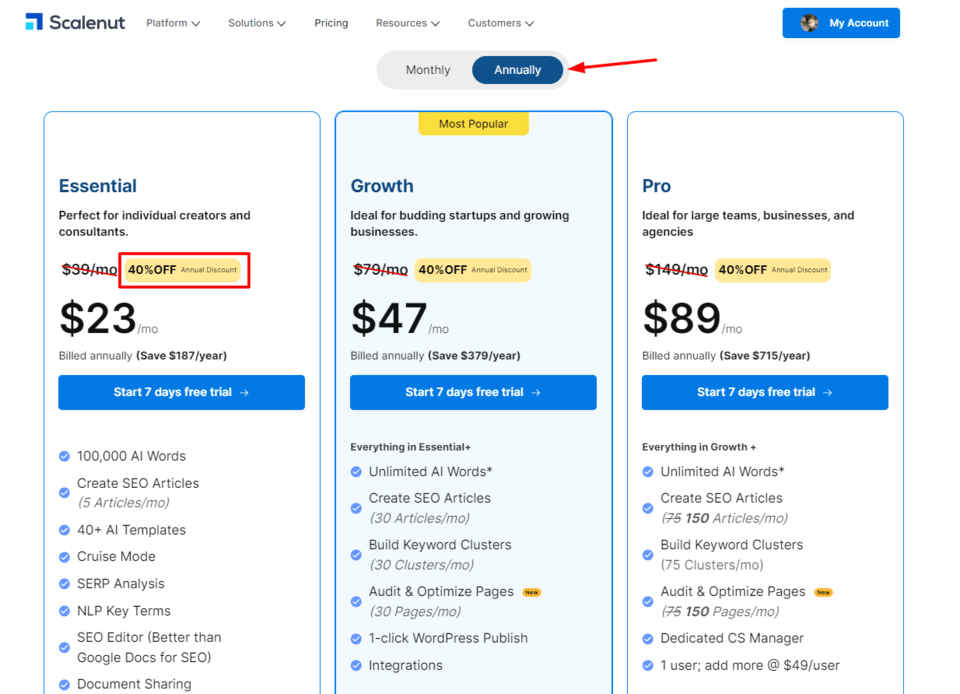 Compared to alternatives like Surfer SEO, Scalenut is much more affordable.
Plus, there's also a 7 days scalenut-free plan available to try and experience this amazing tool. And before buying plan, you can try Scalenut's 7 Days Free Trial to experience it's feature.
Is there any Scalenut Lifetime Deal?
Unfortunately, scalenut don't offer any lifetime deal.
What is NeuronWriter – Overview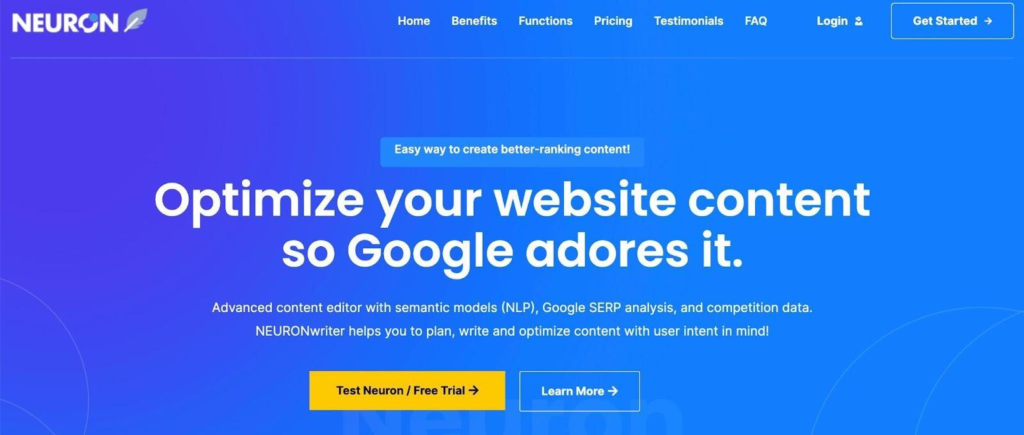 Neuron Writer is a GPT 3.5 powered AI writing tool that utilizes advanced technology to help you uncover industry-specific articles and provide practical suggestions to improve your writing. 
By analyzing the data from SERP competitors top-performing content, this tool recommended topics, relevant Google keywords, and NLP terms to enhance the visibility and reach of my content. 
Here are some of its key features that I used to create content recently.
NeuwronWriter Review by SaasGuru
Key Features 
NeuronWriter offers a comprehensive set of features for competitor analysis and content creation. 
◾️Competitors' Analysis 

By inputting a keyword into NeuronWriter's interface and selecting the TOP Analysis tab located in the upper corner, you can retrieve essential off-page and on-page data, as well as the keyword difficulty score, for the top-ranking competitors.
NeuronWriter retrieves this data from Moz which means its pretty trustworthy.
The usage data made available to me included aspects like content score, content length, page title, and more.
In addition, NeuronWriter provided me with a content optimization checklist to assess the overall optimization of my page.
◾️Content Editor With NLP Terms 
Like Scalenut, Neuron Writer also allowed me to use a content editor with NLP (natural language processing) recommendations. In order to support my content creation journey, the tool provided me with recommendations for keywords within paragraphs and NLP-based keyword suggestions.
Furthermore, I got a list of questions to address and a compilation of competitors' H1 tags. 
◾️Content Manager 

 Neuron Writer also offered me a planner that includes task lists and status updates, enabling both the copywriter and the supervising team to effectively monitor and visualize the progress of collaborative writing projects.
The features include the assignment of deadlines, a content list for optimization, and progress tracking, among others. 
Neuron Writer Pricing & Plans
It's official pricing starts from €19/month which is around $20.5/month.

Bronze Plan: The Bronze Plan is ideal for business owners looking to improve their rankings. With this plan, you will have access to 2 projects/folders, 25 content writer analyses, and 15,000 A.I. credits. Additionally, you'll receive a content plan and content sharing (Read only) capabilities. It costs $20.5/month. 
Silver Plan: The Silver Plan is designed for copywriters who aim to deliver outstanding results to their clients. By choosing this plan, you'll have access to 5 projects/folders, 50 content writer analyses, and 30,000 A.I. credits. In addition, you'll receive a content plan with new ideas and content sharing (Read only) capabilities. It costs $40/month. 
Gold Plan: The Gold Plan is suitable for teams of copywriters or small agencies. This plan offers 10 projects/folders, 75 content writer analyses, and 45,000 A.I. credits. With the Gold Plan, you'll receive a content plan with new ideas and content sharing capabilities for unlimited team members (Create, Edit, Read). Moreover, you'll have access to 75 plagiarism checks, integrations with GSC and WP, and content management features. It costs approx $62/month. 
Platinum Plan: The Platinum Plan caters to larger businesses working on multiple domains. This comprehensive plan includes 25 projects/folders, 100 content writer analyses, and 60,000 A.I. credits. With the Platinum Plan, you'll receive a content plan with new ideas and content sharing capabilities for unlimited team members (Create, Edit, Read). Additionally, you'll have access to 100 plagiarism checks, integrations with GSC and WP, and advanced content management features. It costs around $83.5 monthly. 
Diamond Plan: The Diamond Plan is designed for SEO and content agencies that handle multiple projects. This top-tier plan offers 50 projects/folders, 150 content writer analyses, and 75,000 A.I. credits. By choosing the Diamond Plan, you'll have access to a content plan with new ideas and content sharing capabilities for unlimited team members (Create, Edit, Read). Furthermore, you'll benefit from 100 plagiarism checks, integrations with GSC and WP, and comprehensive content management features. It costs $105 a month.
Is there any NeuronWriter Lifetime Deal?
Yes, Neuron writer lifetime deal available on appsumo starting from $69/one-time payments.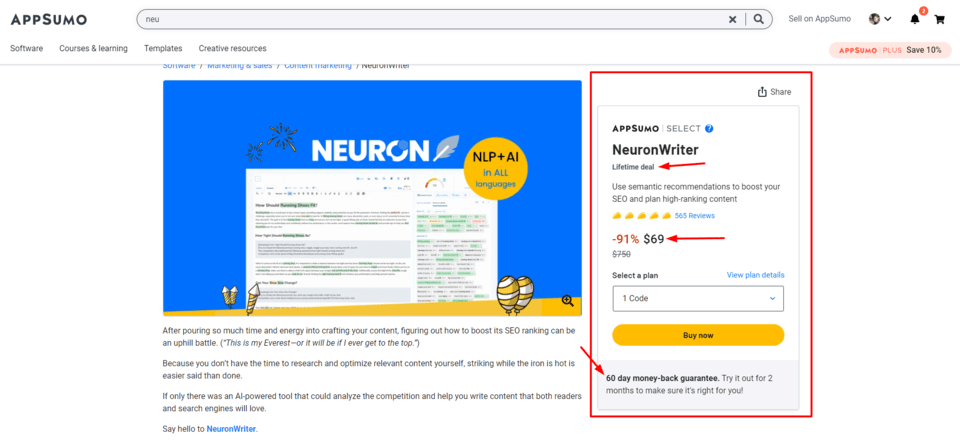 In it's lifetime deal, Neuronwriter offer all important features and there are other LTD plans with multiple integrations and increased limits.
NeuronWriter Lifetime Deal Plans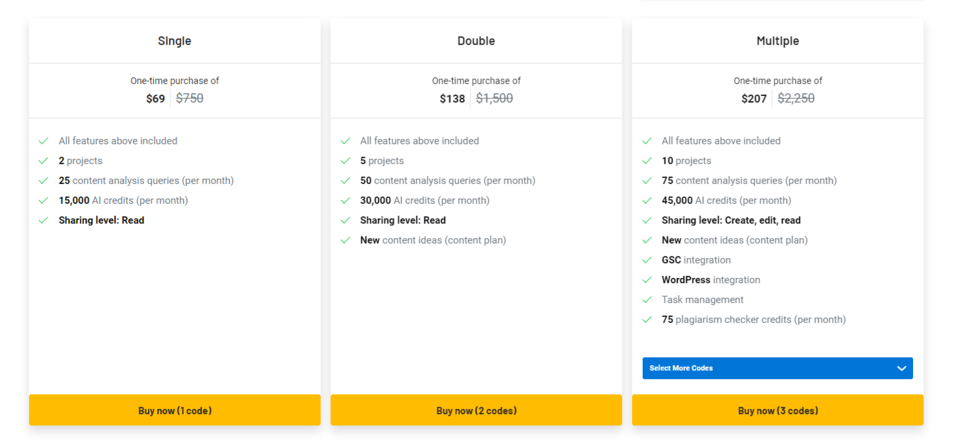 Single Plan $69: This plan offers 2 projects, 25 content analysis and 15k Ai generation limit every month.
Double $138: In this newuronwriter lifetime deal, You will get 5 Project. 50 content analysis, 30 Ai credits and Content ideas feature.
Multiple $207: You will get access to all features and increased credit limits to 10 projects, 75 content analysis, 45 Ai credits, content ideas, GSC (google search console) & WordPress integrations, task management and 75 Plagiarism checker credits.
Scalenut vs NueronWriter – side by side comparison
| Features | NeuronWriter | Scalenut |
| --- | --- | --- |
| Advanced SEO Tools | ✔️ | ✔️ |
| Content Optimization | ✔️ | ✔️ |
| Ai Writing Assistants | ❌ | ✔️ |
| Content Generation | ✔️ | ✔️ |
| Keyword Research | ❌ | ✔️ |
| Content Research | ✔️ | ✔️ |
| Content Brief | ✔️ | ✔️ |
| SERP Analyzer | ✔️ | ✔️ |
| Content Editior | ✔️ | ✔️ |
| NLP Terms | ✔️ | ✔️ |
| Grammar Check | ✔️ | ✔️ |
| Plagiarism Check | ✔️ | ✔️ |
| Command Features | ❌ | ✔️, Cruise Mode |
| NLP Terms | ✔️ | ✔️ |
| Content Quality Check/Grade | ✔️ | ✔️ |
| Chrome Extension | ✔️ | ✔️ |
| WordPress Integration | ✔️ | ✔️ |
| Team Collaboration | ✔️ | ✔️ |
| Free Version Available? | ❌ | ✔️ |
| Email Customer Support | ✔️ | ✔️ |
| Chat Support | ❌ | ✔️ |
|  | Get Lifetime Deal | Try Scalenut |
Scalenut vs NueronWriter – What's the Difference?
Features Comparison
Although both Ai SEO tools filled with amazing features. But overall I found scalenut has more, better and advanced features compared to scalenut.
Such as, Keyword planner, SERP analysis and content briefing.
Winner: Scalenut
Content Lifecycle
While both tools cover most aspects of the content lifecycle, Scalenut stands out in this category for me. Scalenut's Cruise Mode allowed me to create SEO blogs more efficiently than Neuron Writer's AI Article Writer.
Plus, I found the social listening capabilities of Neuron Writer somewhat limited compared to Scalenut. 
As a result, Scalenut users can easily create relevant and optimized content.
Winner: Scalenut 
Ai Content Templates & Writing Assistants
Scalenut offered me a suite of over 50+ templates. Using these features, I could create product descriptions, ad copies, and more.
Neuron Writer doesn't come with a variety of templates, making Scalenut stand out in this category. 
Winner: Scalenut 
Plagiarism Check
Scalenut and NeuronWriter don't have an in-built plagiarism checker. However, Scalenut has Copyscape integration, which helps you create original content. 
Winner: Scalenut 
Ease of Use 
Scalenut's intuitive UI interface makes it easy for all kinds of users to navigate the platform with ease. I found it quite easy to navigate the interface while trying the features.
While It was also very user-friendly & easy to navigate through NeuronWriter's interface as all the resources are available to the users in one place. 
Winner: I think, It's a tie!
Pricing Comparison
Whereas, Scalenut pricing starts from $23/month (when billed annually), which is pretty affordable for the features we are getting and it doesn't offer any lifetime deal plans.
While on the other hand, along with monthly plans starting from around $20.5/month subscription. Neuron Writer also offer Lifetime deal on appsumo from $69/one-time payment. But the features access and limits are too low. Just good for newbies or beginner bloggers.
And for SEO expert, You have to buy it's Multiple tier lifetime plan which cost $207/one-time payment. Which is still very good price point.
So until, there's Neuronwriter's appsumo lifetime deal available, this pricing is attractive.
Winner: NeuronWriter
Scalenut vs Neuron Writer: Which is Better? 
Considering the features and capabilities outlined, Scalenut emerged as a better Ai tool than Neuron Writer for me.
Scalenut's Cruise Mode, Content Optimizer, content templates, SEMrush & Copyscape integration, and overall ease of use make it a preferred choice for me. 
In addition, it was easy to understand the pricing plans and offerings of Scalenut than NeuronWriter.
If you're looking for assistance with well-written content in the form of SEO blogs, case studies, and product descriptions, among others, that will resonate with your target audience, Scalenut is the tool you should opt for. 
Incorporating relevant and credible statistics into your writing can have a profound impact on its effectiveness. By integrating statistics like powerful numerical data points, you can strengthen your message, engage your readers, and increase the overall credibility of your content. 
Scalenut allowed me to do that and more. Sign up for a 7-day free trial to get started with this unique SEO and Content Marketing Platform now! 
But skipping all these factors, if you want Scalenut Alternative with lifetime plans. Go with NeuronWriter Lifetime Deal.
FAQ: Most asked Questions on Neuronwriter vs Scalenut
What Are Other Scalenut Alternatives?
Frase, SurferSEO, Marketmuse and Neuronwriter
What is Scalenut used for?
Scalenut can be used for multiple objectives,
– Ai writing
– Content Optimization
– Keyword Research
– SERP Competitor Analysis
– SEO to do list

Liked the comparison, You might also read this,
Surfer SEO vs Scalenut – What the Difference?
Thank you for reading this post, don't forget to share with more people like you!