Looking for Fliki to turn you text into speech or video then here's a detailed Fliki ai Review by a 7 month user.
There are various Ai Text to Speech & Text to Video tools to convert your text into a human like audio but Fliki recently became one of the most popular due to it's amazing features and automations.
And in this article, I will give my review on Fliki, it's features, Pros-Cons and share my experience what's makes it special compared to others.
Reading this review, you will learn
What is Fliki Ai
How does it works
Use cases
All Fliki features
Customer Support
Who should use Fliki
Pricing & Plans
So lets dive into it!
Fliki ai review by Saas Guru
Disclaimer: Saas-guru.info is reader-supported and earns money from mentioned affiliate products. You may find few affiliate links on this post as well. When you click on links, we may earn a commission without costing you extra!. This helps us to cut down costs of review products, online tools and website.
What is Fliki Ai and Why is it good for you?
Powered by artificial intelligence, Fliki a Text-to-Speech software and Text to Video converter tool with 850+ human like ai voices, tones and create videos using those ai voices.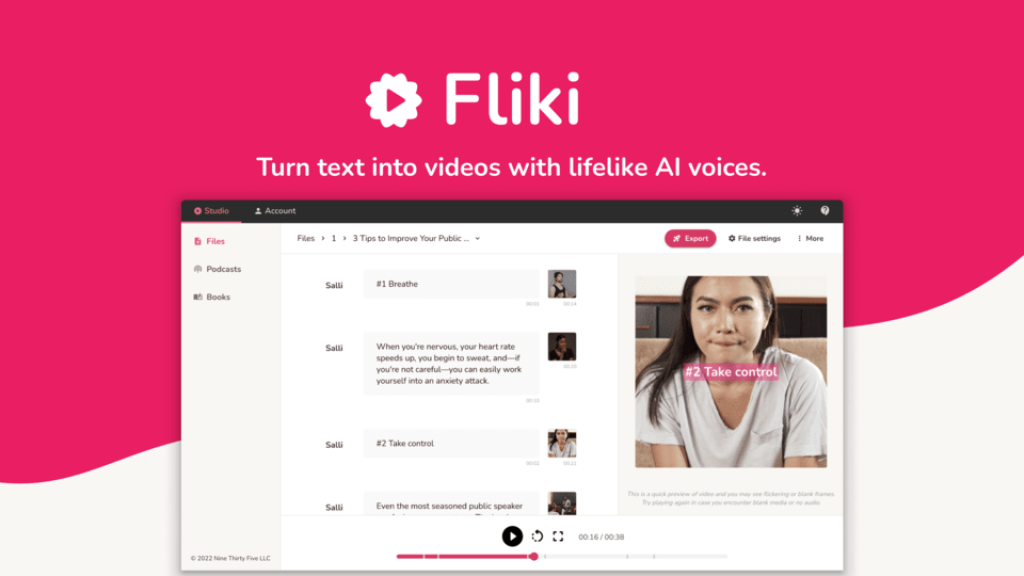 It supports 75 languages with more than 100 different dialects (accents) means you can generate audio in any language whether it's you regional or targeting international audience.
And the best part you can generated audio from different voice tones like angry, happy, hopeful or cheering.
Is Fliki Legit?
Yes it's a legit platform for creating hum like voices and high-quality video production.
What is Fliki used For?
You can use fliki for creating Ai voices, podcasts, voiceovers, subtitles for videos, audiobooks and much more.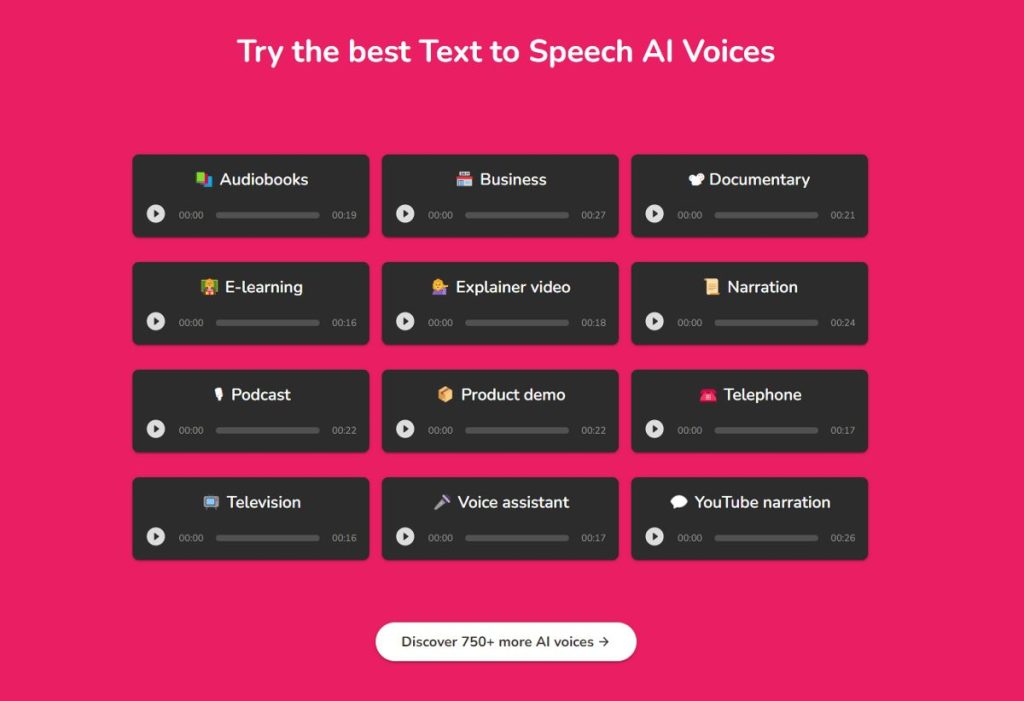 Using this tool you can create realistic human like voices & videos for,
Youtube & other video platforms
Podcasts
Voiceovers
Audio files
Audiobook
Presentations
Videos with subtitles
Creating Scripts from audio or video content
You can also use Fliki to generate Text from Audio, It's Ai analyze audio and automatically generate Text with high accuracy.
And it's Text to Video feature automatically add relevant stock images/videos with generated text showing over video.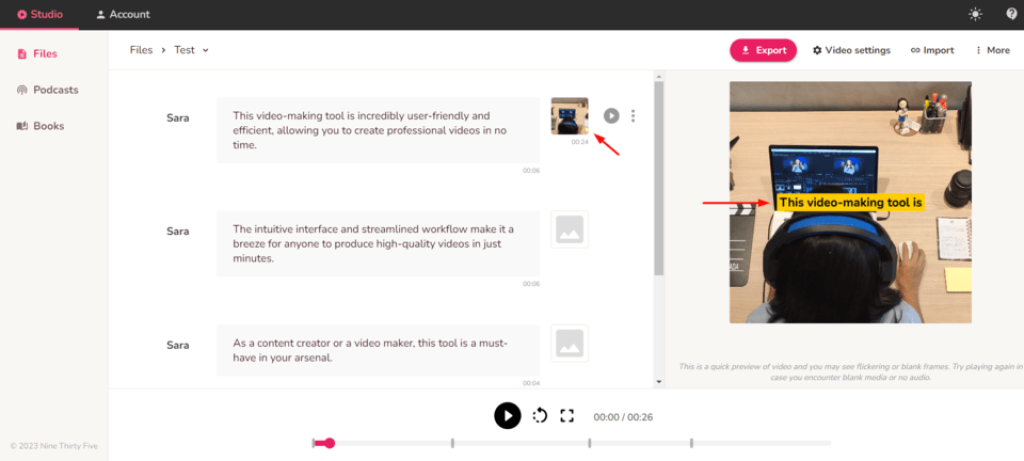 Fliki Review #Video
In this video, I have showed all features and given a demo of it's platform.
How Does Fliki Work?
This text-to-speech tool use Generative AI & cutting edge Text to Speech engines developed by Google, Amazon and Microsoft to choose from a list of human like ai voices.
Copyright & Publishing Ownership
Users get the full publishing rights for all generated content (audio, video. text or image) using Fliki with commercial license.
Simply mean users can treat content generated by this platform like their own and use anywhere without thinking of any copyright infringement.
They even mentioned this on their website.
Publishing rights are owned by the user of the content, Fliki does not own any content. The stock images/clips used are royalty-free and the music is copyright free, giving the user of any paid plan commercial rights

https://fliki.ai/resources#who-owns-the-content
My Experience with Fliki
I came to know about this tool from it's appsumo lifetime deal. And one feature that made me try this tool is it's automatic video generation from text with ai voice and visuals.
The most amazing part it's automatically add relevant images and stock videos with motion and transitions to make the video engaging.
And since it's been 5 months I have Fliki account. I also tried it's other features here's the reasons why I loved it.
Generated audio in 75+ languages with 100+ human like voice accents
I can use it to turn my blog articles into professional-looking video with subtitles
Generating subtitles for Youtube videos
Copyright free sound and music for videos, audiobooks and podcasts
It's also offers Podcast hosting from creating to launching episodes and growing audience.
Ability to export video, audio or text in high quality
Affordable lifetime plan on appsumo
Appsumo Deal
Fliki lifetime deal listed on appsumo with pricing of $189 one time payment. But now this deal ended!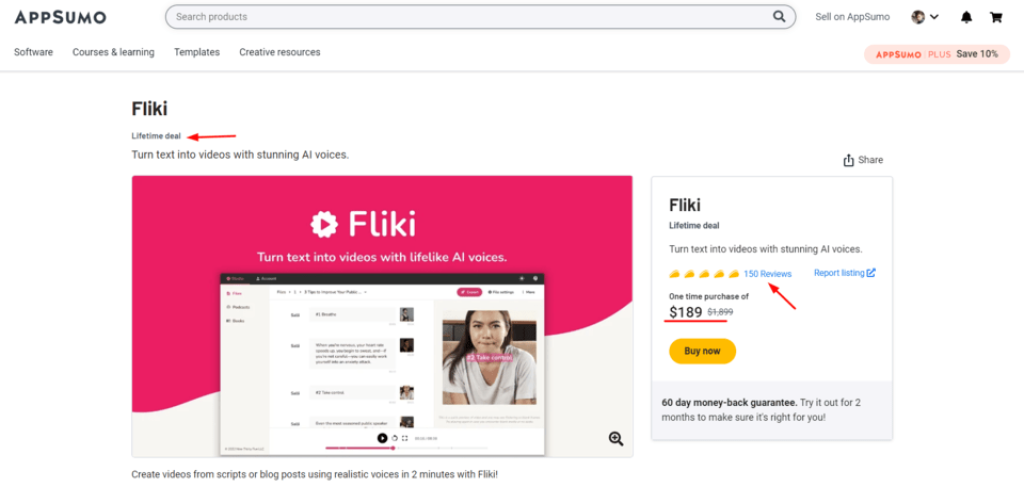 In this appsumo deal you will get,
Create audio/video up to 180 mins per month
Access 850+ high-quality AI voices
Access 77+ languages with 100+ dialects
Advanced script editor
Multiple voices in one script
Create amazing Videos from Text
Access to millions of royalty-free images, video clips and background music
Upload your own audio in between script
Create and host unlimited podcast shows
Create and host unlimited audiobooks
Embeddable audio player
Beautiful public pages for podcasts and audiobooks
Beautiful public pages for podcasts and audiobooks
Convert Blog articles to Video
Convert Blog articles to Video
Important Update
This Appsumo Lifetime Deal sold out and now ended, Resulting you cannot find any Fliki ai lifetim deal and have to check their monthly or yearly plans. But the best thing there's also a Fliki Free Plan.
How credits will be used?
It calculate the credit usage on generated video or audio duration. For every 1 minute video/audio it cost 1 credit.
To check or keep track on credits usage users need to go Account → Credits.
Features of Fliki Ai
User Interface – Clean & Simple
It offers a clean and simple user-friendly interface with goal to provide better user experience. You can easily navigate through Generate files, Podcast or Audiobooks from left side menu.
And the best part there's also a 'Dark Mode' option available on the header for those whoi prefer dark user interface.
Text to Speech – Create Audio using Ai
This is one of the core feature, which lets you convert audio speech from text. And to give that audio a human like voice you can tune ai, choosing from 850+ voice and 100+ regional language accents.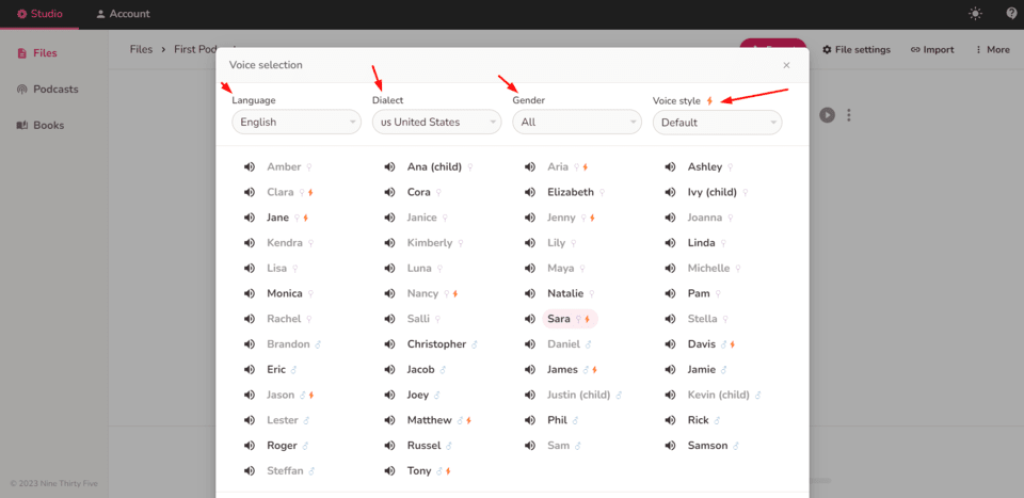 Once audio is done, you can download file in .mp3 and .mp4 format.
Text to Video – Creating stunning videos using Ai
It's most popular feature is Text to Video. In which it's Ai can generate a full engaging video with sound effects and relevant visuals just from text.
And like audio feature, here we can also change voice, tune and language.
Furthermore, It also add text subtitles with transitions effects on top over the video.
Users can also customize text size, colors and background manually.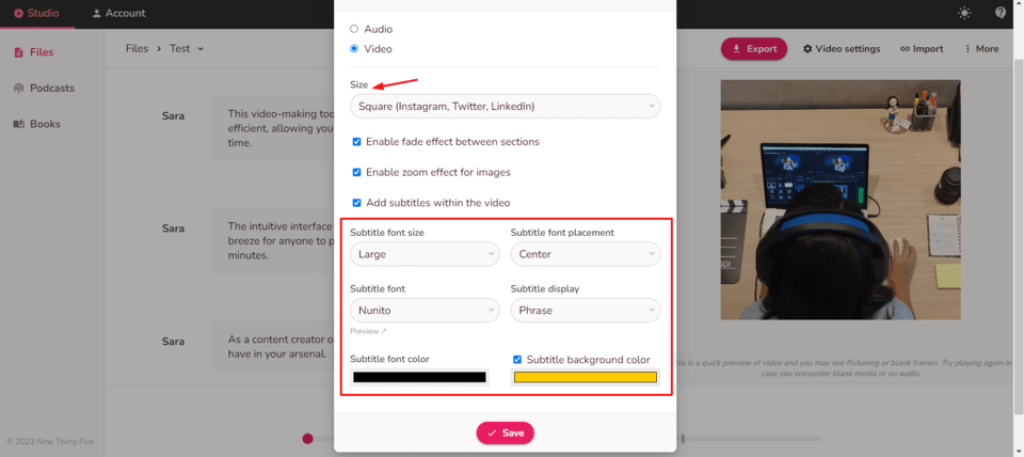 After video is ready, you can download in multiple formats such as Landscape (1920×1080) for youtube, Square (1080×1080) for facebook/instagram and Vertical (1080×1920) for reels, tiktok or shorts.
Podcast – Launch Your Own Show
Along with above amazing features, you can also use Fliki for Podcast and launch your show hosted within same platform.
You can even use text to create episodes and use it's AI generate voice in different languages and dialects.
This is how Podcast Creator page looks like,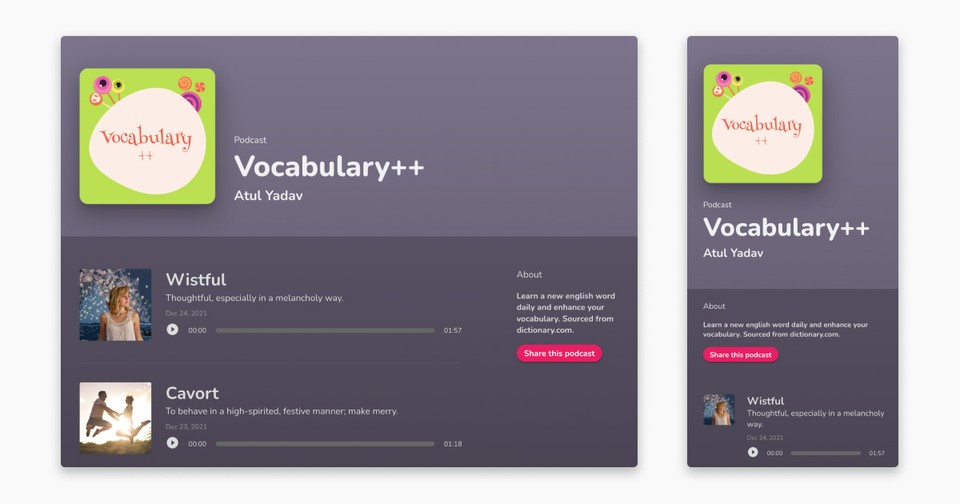 Plus, users can also automate publishing on major platforms such as Spotify, Apple Podcasts, Google Podcasts and Amazon Podcasts using a RSS link.
This will not only save your money from using other podcast platform but also lets you manage everything from a unified dashboard.
Audiobooks – Turn texts into audiobooks
You will be amazed knowing this, but it can also be used to create audiobooks with different narrative voices. You Can even use your blog posts to turn into audiobooks.
This is how you audiobook page looks like,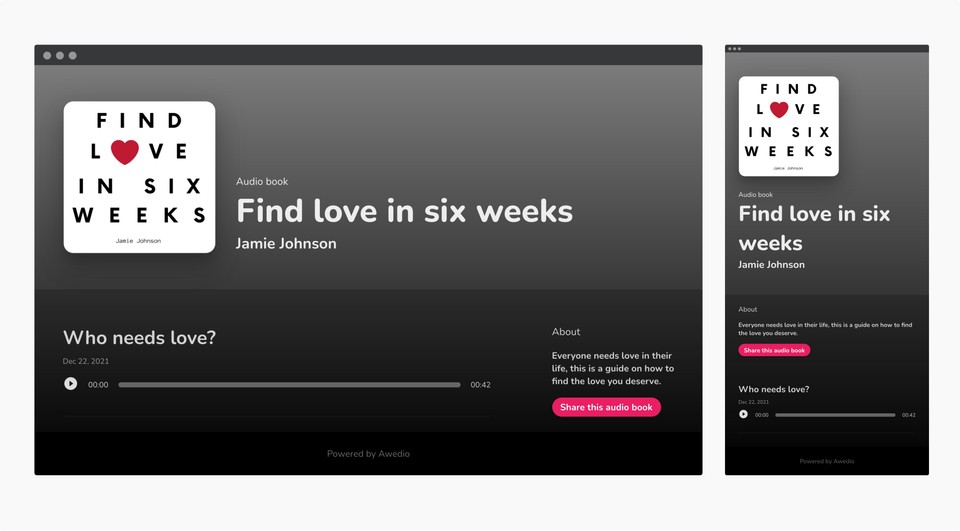 You can even share this page with others via link.
Ai Voices & Language Support
That one thing that makes this tool unique and better compared to others is it's variety of 850+ human like Ai voice that can generate in 77 Languages with 100+ regional accents.
For example, Tuning Ai I can easily create a audio flle in Indian Male Voice with regional sounding like accent.
And the best part I can add select voice tone like Happy, Angry or Sad.
Customer Support
It offers support via email and Live Chat, which users can access right side top corner clicking on 'question mark ? icon'.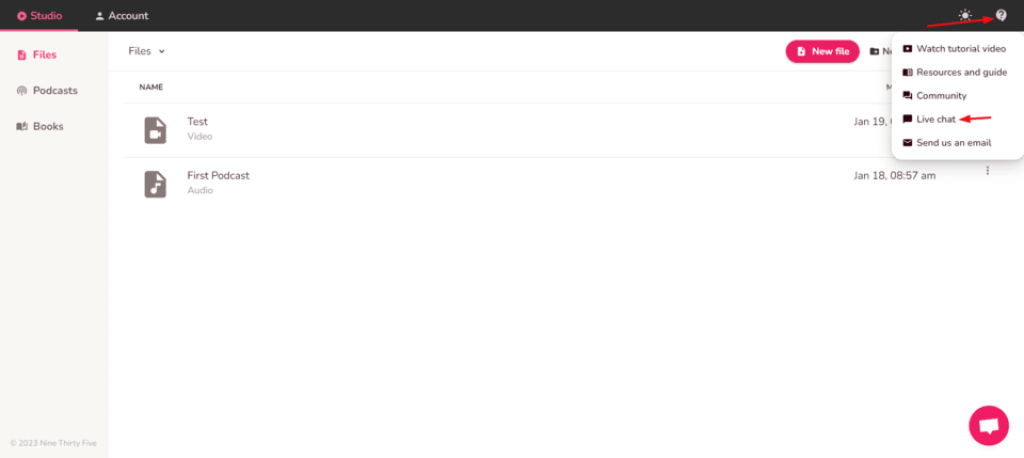 It's support really good especially it's live chat, team answer all the questions in around 2-5 minutes time frame if they are active that time.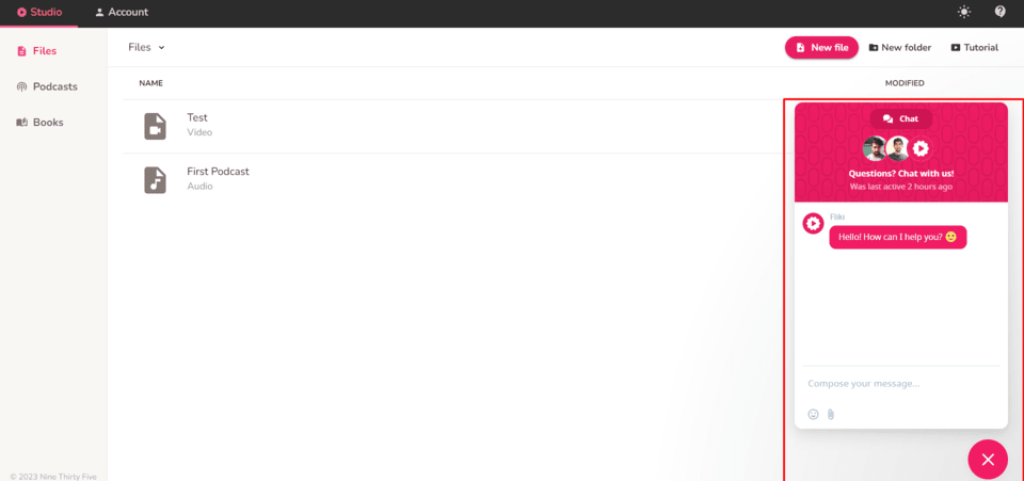 To help it's users better understand the features, Fliki has a Knowledge hub full of resources, video tutorials and how-to guides.
And there's also a dedicated facebook community to join.
Customer Reviews & ratings
On every major review platform such as G2, Getapp, Trustpilot Fliki has 4.8+ ratings.
Getapp Ratings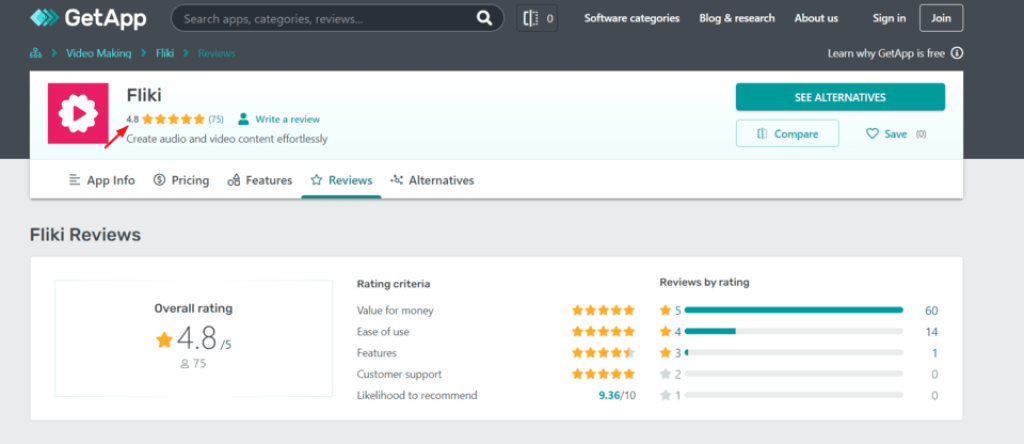 G2 Ratings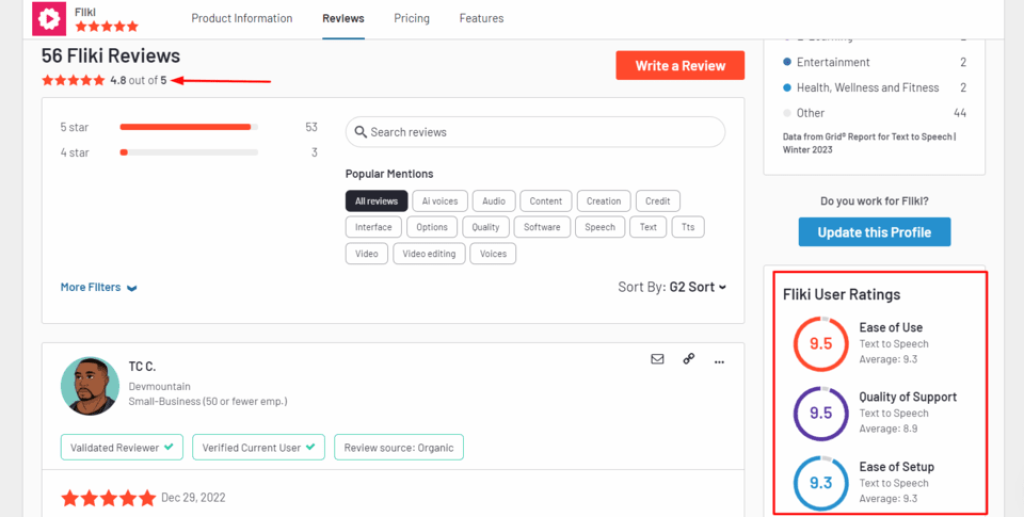 Trustpilot Ratings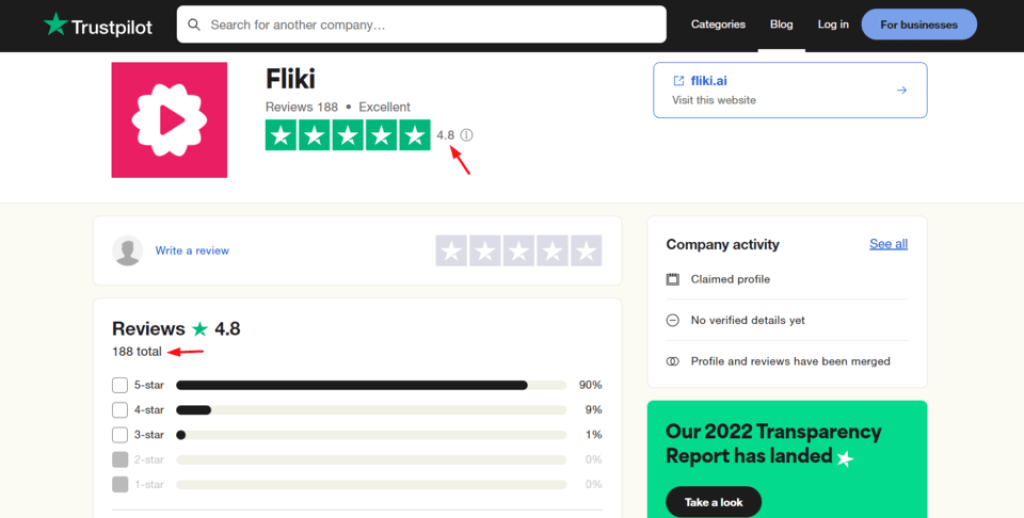 Appsumo Ratings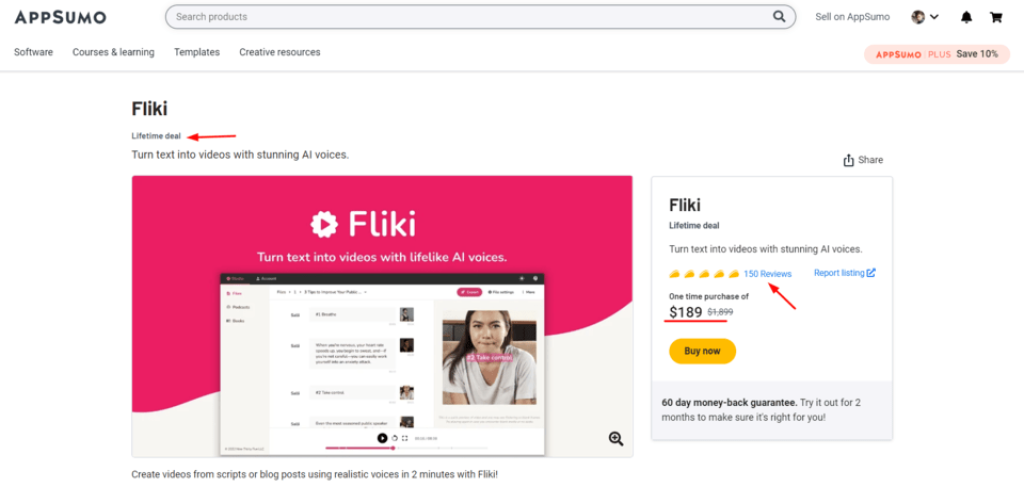 Even on appsumo lifetime deal more than 150 users gave it 4.9 ratings out of 5 and all these are verified buyers.
Fliki Pros and Cons
Pros
✅ Tons of Natural Sounding Ai Voices
Fliki offer so many ai generated voices which you can select list of 850+ within 100+ regional dialects in both version male or female.
✅ Language Support
Users can select or change language fropm 77+ popular supported languages and fliki still increasing this number.
✅ Top Quality Audio Outputs
Fliki uses Text to Speech engines developed by Google, Amazon and Microsoft to offer it's Ai and generate audio.
✅ Built in Podcast
With Fliki users can even launch their podcast andgrow audience.
✅ Engaging Videos Generation
Using just text Fliki can create fully enagaging video with background music and visuals within few minutes.
✅ Manual Audio Editor
The AI voice doesn't always come out perfect, but don't sweat it! Just tinkering with the pitch, speed and tone can usually get it sounding just the way you want. 
✅ Good Customer Support
Fliki customer support is top notch, using the live chat option I got reply within few minutes.
Cons
❌ Not Showing Credit Limit on Dashboard
Fliki consume credits every time on generated audio duration and to track it you have to go under Accounts>Credits. And this not give live tracking of credits.
❌ No Team Members or Sharing
Fliki did not allow to add team members or collabing the account with anyone.
Pricing & Plans
Fliki official pricing starts from $8/mon and offer 3 premium plans.
It's Basic plan ($8/mon) offer 120 minutes credits only for audio and not offer video generation.
For Audio + Video you have to go with Standard Plan ($28/mon), Which offers 180 minute credit limit with no watermark.
Fliki Free Plan
And yes, its has also a forever free plan which lets you access and experience all of it's features but limited to 10 minutes credit every month
Is There any Fliki Ai Lifetime Deal?
Sadly Fliki Ai lifetime deal has been ended on appsumo and now there is no lifetime plan available. But you can try it's free plan and if satisfied switch to monthly or yearly plans.
Why They Ended LTD?
This can happened due to lot of causes, but mostly because they need to pay hosting/server charges, team & office expenditure and for integrations using which bills need to pay every month/year.
And with just a one-time plan cannot cover these future charges otherwise soon their platform will be shut down.
That's why most company's offer Lifetime Plan only for limited time.
Fliki Alternatives
Descript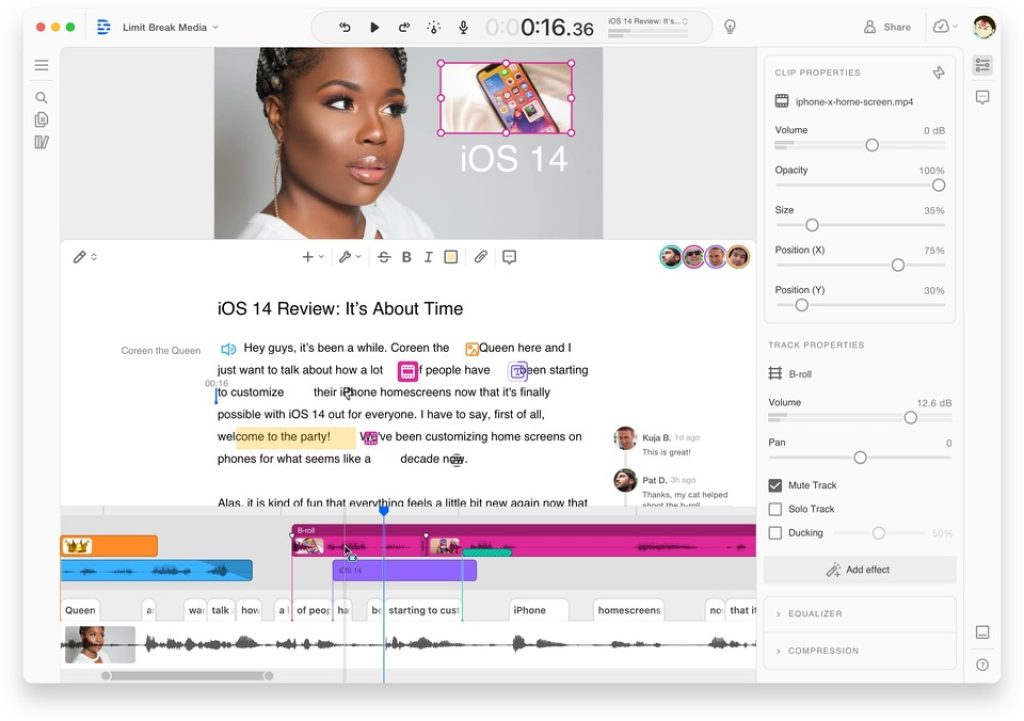 Just like Fliki, Descript is an all in platform but with some the different features which allow users to create Ai generated video or audio via recording or uploading the file.
Within the same platform It also offer transcription, editing, subtitles generation, automatic 'um', 'ah' removal, green screen and tons of other features.
Compared to Fliki, Descript also allow adding team members and collaboration with others.
Play.ht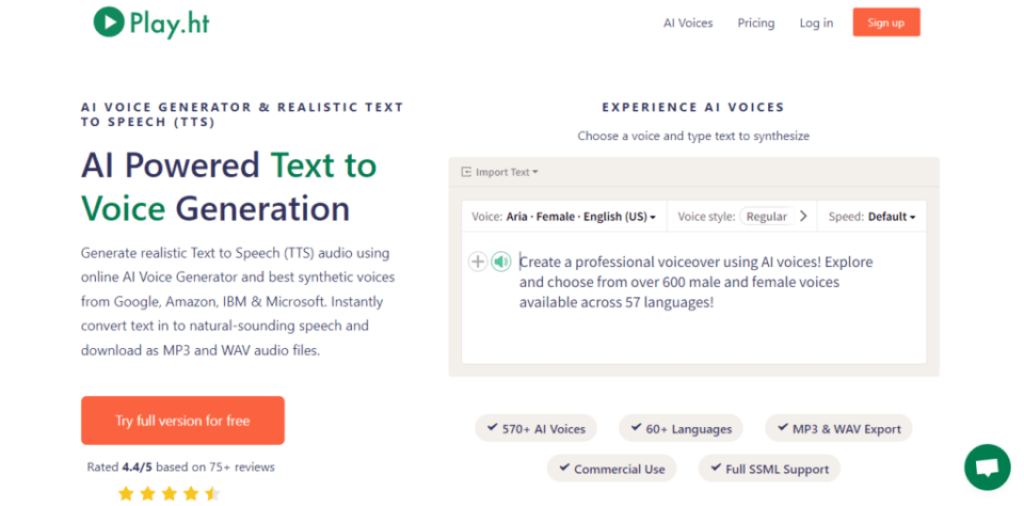 Play.ht is another great alternative to Fliki.
With Play.ht, users can quickly and easily convert text to audio, embed audio, and distribute audio online. Play.ht utilizes cutting-edge technologies to deliver high-quality, natural sounding voices and a wide range of language options.
It also offers an intuitive user-interface Podcast launch section, allowing users to easily create, upload, and manage their audio content with ease.
But comparing to Fliki, it not offer any video generation features.
Who Should Use Fliki AI?
It's best text to speech tool for bloggers, content creators, youtubers, social media experts, Podcast creators and all the people who want to do voice over their videos.
As a freelancer or offering transcribing or voice over services you can also use this tool.
Conclusion: Final Words on Fliki Review
It's really a great tool loaded with amazing features and offering best user experience. Which helps users in turning text-based content to natural sounding audio, podcasts, voice overs and even create good looking videos with subtitles.
And the best part compared to other tool, it comes with a affordable lifetime plan. But I'm sure how much longer this deal on appsumo will be available.
That's why I suggest to grab the deal before it's end.
So this is all about Fliki ai review and my experience with this tool. I hope you got all the information you are looking for.
Now it's your time to try this amazingly Ai tool and share your thoughts in comment section.
FAQ – Most Asked Question for Fliki review
Is fliki worth it?
yes, it's one of the best ai text to speech and video creation tool.
What is fliki AI used for?
This tool has various usages but core features are text to speech and text to video with auto subtitles and background images or videos.
Is fliki free to use?
It offers a free plan to experience it's features but with limited access. 👉 Get Fliki Free Plan
Thank you for reading this post, don't forget to share with more people like you!