Finding a SEO tool which can help you to optimized old blog posts or create new post optimized for top 10 google rankings, then this Surfer SEO review for you.
After trying Surfer seo for few months, Now I'm here writing this post.
In this review of surfer seo, I'll talk about what is sufer seo, features, how it help to get write content for higher rankings, pro and cons.
In the end I will discuss is there any surfer seo lifetime deal available or not?
So without being wast anymore time, lets start.
What is Surfer SEO & What does it do?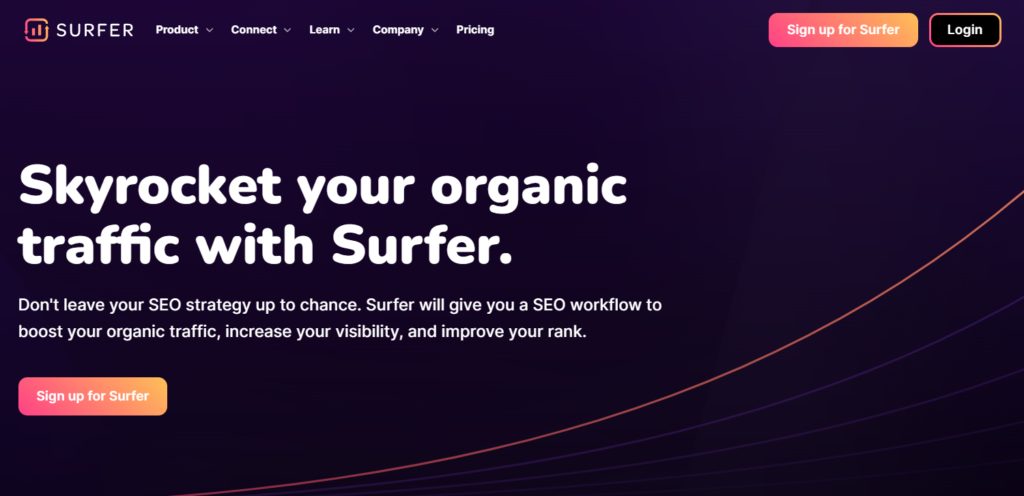 Surfer SEO is an SEO and Content Strategy + Optimization Tool,  which analyzes top-ranking articles and provides practical recommendations to get the #1 ranking or improve the rankings of your blog posts on google and other search engines.
It helps in writing or optimizing your content like blog articles and posts by analyzing the content of your pages against 500+ on-page signals.
Surfer SEO also comes with a keyword research tool to make things easier.
Why You Should Use Surfer SEO?
It takes lots of time (more correctly hours) and effort to research, analyze and write the post. And still, chances are less that post will appear in google top 10 rankings or not.
#Reason we don't know if we used all rankings factors or not and what we can do more to optimize it to for higher ranking.
#Solution, but Surfer SEO tackle all these problems!
It analyzes the top 10 ranking competitors & analyze more than 500 ranking factors and then suggest them for your post optimization (that was previously lacking).
So that, you can improve your post content according to the ranking factors.
And believe me it only takes few minutes for Surfer SEO to do it's magic.
In more simple words, Surfer SEO turns hours of manual work into minutes.
---
Sufer SEO: Features
Surfer SEO combines a cloud-based online SEO toolbox that provides five essential features in order to boost your website's search engine optimization (SEO). These five tools include content editor, content audit, keyword research, SERP analyzer and content planner.
Let's know more about these in detail,
Surfer Ai
Surfer SEO recently launched their ai content writer with name Surfer Ai. And it can generate ready to rank SEO optimized content from keywords and description within few minutes.
And the best part surfer ai not only generate article but also help in content research.
How Surfer Ai Works
So there are basically 4 steps involved,
Step 1. Enter your keyword for which you want to create content.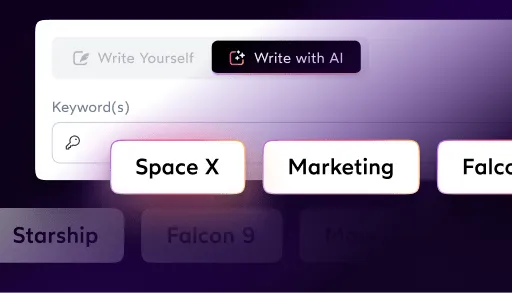 It's Ai will analyze the competitors and research the topic content for you.
Step 2. Customize and Control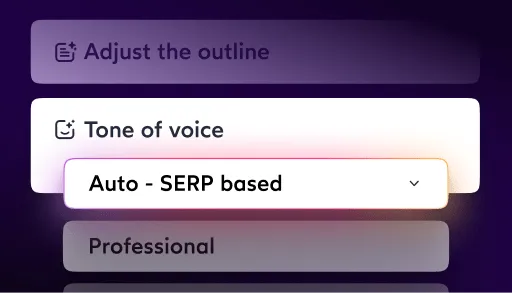 On this step you can control or customize Ai writing tone for generating content.
Step 3. Read & Refine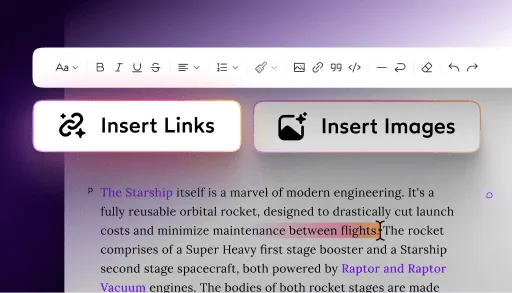 Till now your SEO optimized article will be generated and in this step you can read, check and add more content.
Step 4. Publish
Now just publish the article on your website.
Content Editor
Surfers SEO content editor helps writers in optimizing & writing content for search engine rankings. You can add texts formattings such as paragraphs, headings, bold, italic, table cells, link text, videos or images. Basically, it's similar to WordPress classic editor or Google Doc editor.
It also analyzes the content structure of the result pages to make an Outline for your post.
This feature analyzes the content structure (including paragraphs & word count) of the first page results.
More important, it scans the content on the first pages & suggests LSI keywords as "terms to use" for using those keywords in the content.
You can paste your content onto the surfer content editor page. The tool tells you the precise LSI keywords that you must include. And how many times to repeat these words.
It also shows "topics and questions to answer". These are from Google's "People Also Ask".
SERP Analyzer
Surfer SEO Serp analyzer is their best feature which gives depth information on competition SERPs (search engine ranking positions) for any keywords or topics.
It provides data on analyzed SERPs such as title & meta description, word count, match keyword, keyword density and more stuff.
Each result page is analyzed in detail with several hundred ranking factors.
Audit
The audit is a predefined set that challenges your page or post lacking against competitors. It tells you where you are off and how to fix it.
To use the Surfer SEO audit feature, you can either enter your keyword or paste the article URL. And select the country to be specific.
It immediately tells you how much work there is to do. You may sometimes need to add or delete some content. Sometimes, you won't need to add any additional keywords at all. You may simply need to add some related terms.
Keyword Research
Surfer Keyword research tool is pretty easy to use, just enter your seed keyword and within few seconds it shows all the results including long-tail keywords with related insights like volume, competition and SERP.
There's also a unique metric which is search similarity, which basically tells other searching keywords to your seed keyword.
Content Planner
The Surfer content planner tool helps you to create lots of quality content ideas related to your targeted keywords within few minutes.
[wpsm_button color="btncolor" size="medium" link="https://surferseo.com/?fpr=basant25″ icon="thumbs-up" class="" border_radius="7″ target="_blank" rel="nofollow sponsored"]Explore SurferSEO[/wpsm_button]
---
Sufer SEO:Pros and Cons
Pros
The new content editor 2.0 helps to write better posts that actually get indexed and gain traffic
With the content optimizer, see the areas that you can focus on improving your articles and optimize your articles against the top-ranking articles on Google.
Keyword surfer for keyword research is life-saving
The Scoring system is amazing
Cons
Subscription plans are costly
there's no description of keyword difficulty
Sufer SEO Lifetime Plan in 2023: Is there really any LTD
After knowing Surfer SEO, many start searching Surfer SEO lifetime plan and if you are also searching for it, then sadly currently Surfer doesn't offer any lifetime plan.
As for now, it has only 3 pricing plans, which starts from $49/month (when purchased yearly on billing) for the basic plan.
Each plan gives additional access to NLP, Content Planner, Audit usage.
Plus there is also 7 days money-back guarantee for every plan, which means if somehow you are not happy with Surfer SEO, you can return it under 7 days of purchase and full money will be back.
Why There's No Lifetime Deal on Surfer SEO?
There are lots of expenses included in running on these types of online applications like hosting or server charges, Features updation cost, development team salary, marketing cost, customer support team salary, other tools integration & API billing and much more hidden cost.
So think yourself, how can they continue running their business for lifetime if there's no way to pay the cost bills every month.
That's why there is no Lifetime deal offered by Surfer SEO.
And it seems logical otherwise their business will be shut down after few years.
---
Surfer SEO Integrations available,
Jasper A.I content writer- Need content fast? Write surprisingly great content in seconds with Jarvis.AI
Google Docs- Push optimized content straight to Google Docs for rapid collaboration
WordPress- Optimize right on your wp dashboard
Keyword surfer for chrome- Instantly check keyword volume right in Google Chrome.
Instant Content Outlines- Create an outline in seconds
Conclusion
Surfer SEO really helpful in creating optimized content and best way to snatch competitor ranking from google.
Plus it's keyword research tool give the idea which keyword will be easy to rank so you can focusing target them.
Although there's also Jasper ai (ai writing assistant) integration, to create content faster but users need to have a japser subscribtion first.
And if I combine all its useful features, Surfer SEO is a must grab tool.
To experience this tool you can also use a free surfer seo plan without paying but remember you will get limited access.
Watch Sufer SEO Video Review
FAQ – Most Asked Question about Surfer SEO Review 2023
Thank you for reading this post, don't forget to share with more people like you!