Surfer SEO vs NeuronWriter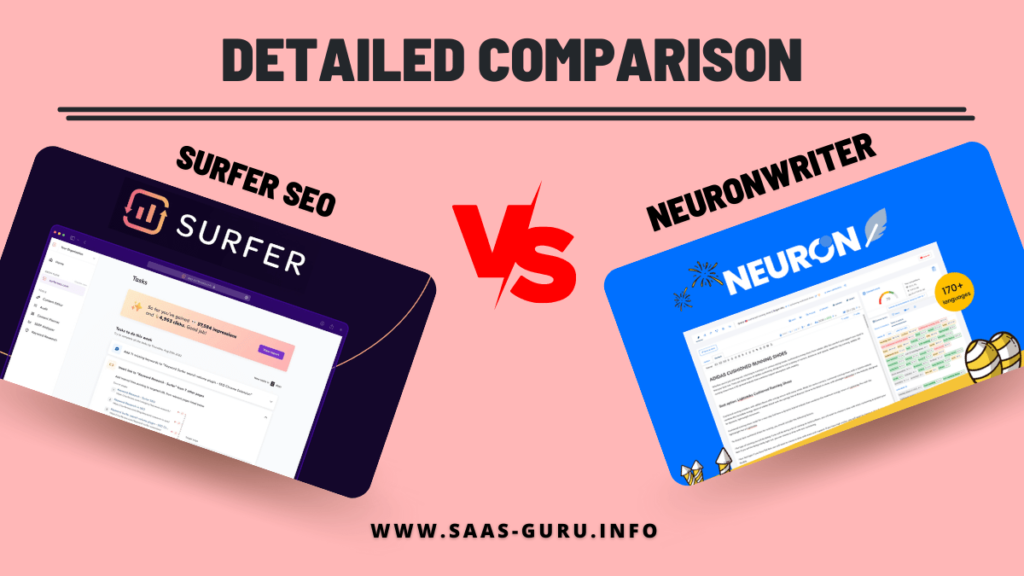 Searching for Best Ai SEO Tool,
Here's my detailed comparison between Neuronwriter vs Surfer SEO to find out which one is best for Ai writing and Search engine optimization for creating ready to rank articles.
Creating plagiarism-free, Search engine optimized articles involves various manual processes such as lot of things keyword research, detailed topic analysis, briefing, incorporation of semantic terms, and most importantly, crafting the article to align with user intent.
Even after that, an effective strategy is required to crack top search rankings.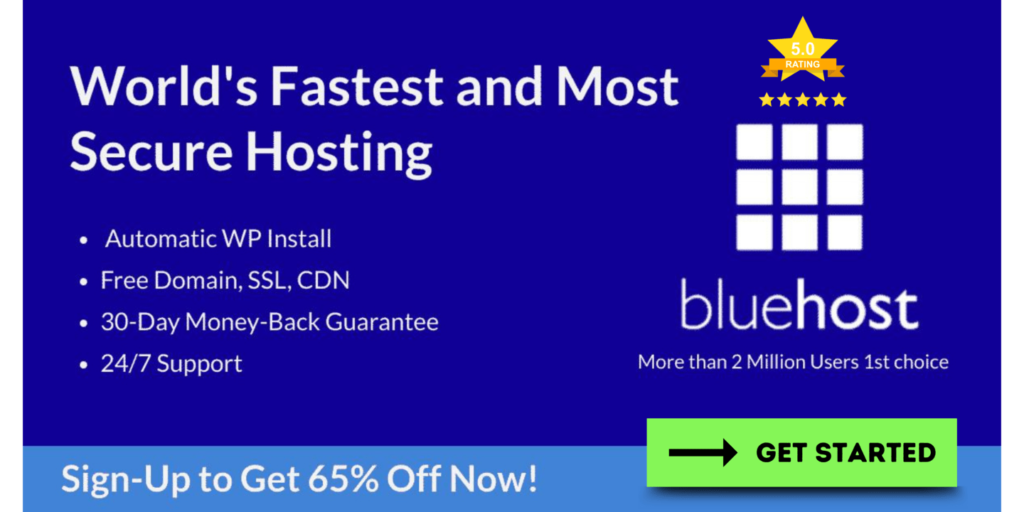 But let me tell you, these tasks can be time-consuming and exhausting.
Thankfully, the combination of AI-powered SEO tools can automate approximately 80% of the work, leaving only 20% for content tailoring.
With the help of these tools, you can easily track your website's performance on Google SERP and make necessary optimizations.
Luckily, there are several AI-powered tools available that can assist with the writing process and SEO optimization. In this article, I will compare two popular AI SEO and Writing tools Surfer SEO and Neuron Writer.
The comparison will primarily focus on the following factors between SurferSEO vs Neuronwriter:
Features
User Interface and Ease of use
SEO tools
Writing Assistant
Supported Languages
Pricing
By analyzing these tools together, my goal is to help you find the best solution to enhance organic traffic and propel your website to top-ranking positions. 
Lets begin,
Surfer SEO Overview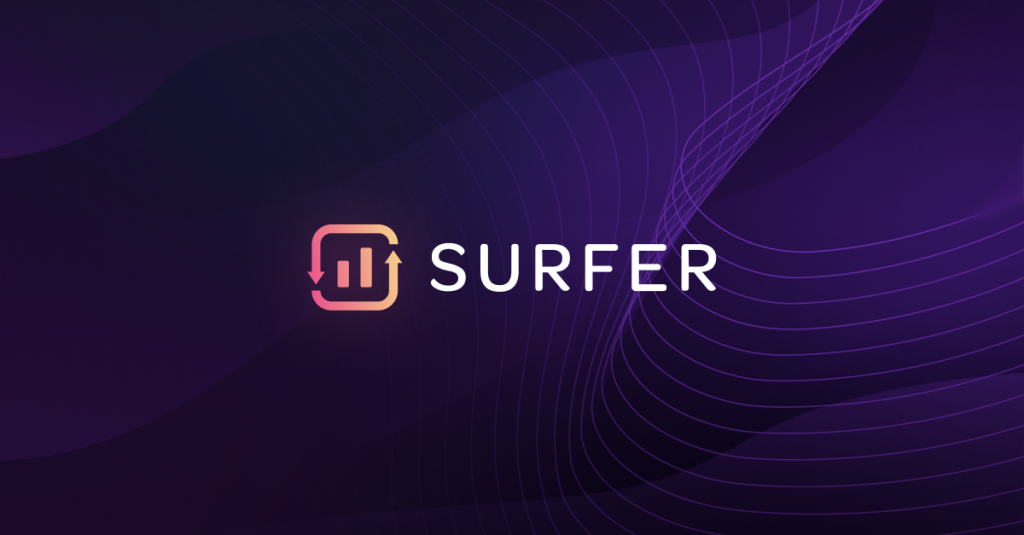 Surfer SEO is all-in-1 SEO and Content Strategy + Optimization Tool, which analyzes top-ranking articles and provides data-driven insights and practical recommendations to get the #1 ranking or improve the rankings of your blog posts on google and other search engines.
With user-friendly interface and comprehensive reports, It combines keyword research, SEO optimization, and rank tracking features. 
It helps in writing or optimizing your content like blog articles and posts by analyzing the topic of your pages against 500+ on-page signals.
SurferSEO tool also offers advanced features like a content editor, SERP analyzer, and competitor analysis, giving users a competitive edge.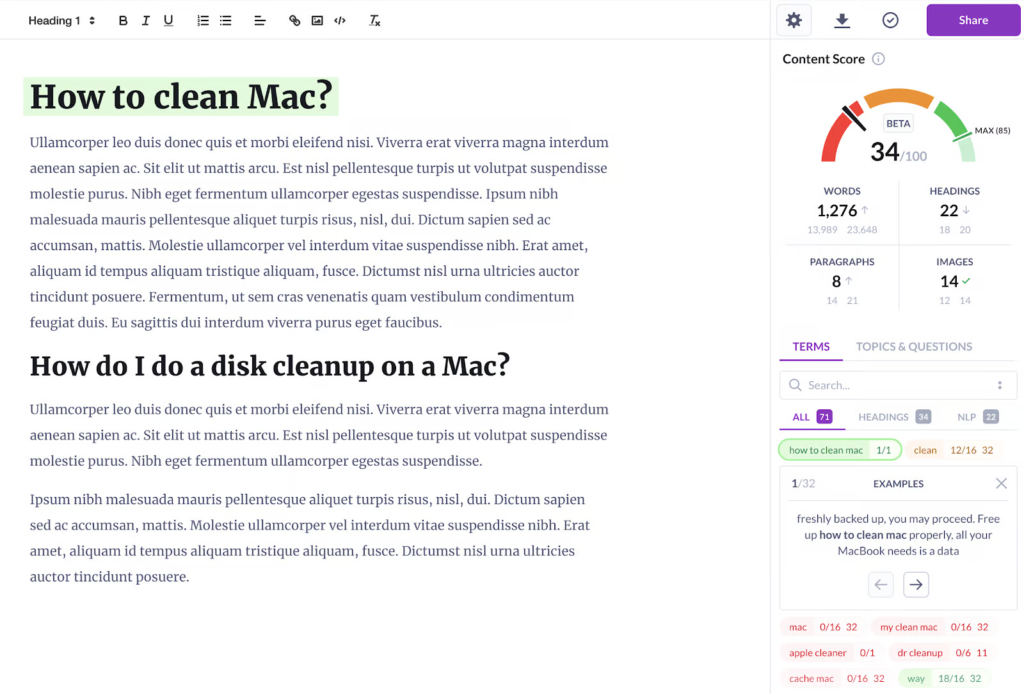 Surfer's pricing structure is based on the number of queries or keywords tracked, making it scalable for businesses of any size. Enhance your online visibility and optimization with Surfer and elevate your search engine rankings.
Key Features of SurferSEO
Advanced SEO and Content Optimizing
content editor
Surfer Ai Writer
Audit 
Content research and briefing
NLP terms and recommendation
Keyword research, 
SERP analyzer
Visual Content planner
Surfer SEO Pros & Cons
Pros
This AI SEO tool presents a comprehensive solution for managing and optimizing content across various platforms.
Scalenut includes a content editor with extensive options for rich text formatting and optimization.
Scalenut provides multiple pricing plans to accommodate the diverse requirements of its users. Moreover, you can take advantage of its free 7-day trial before making a commitment.
Scalenut offers a convenient Chrome extension for effortless accessibility.
Cons
Keyword planner can be more better
Till now I haven't any other issues after using scalenut multiple times.
Surfer SEO Pricing & Plans
As for now, it has only 3 pricing plans, which starts from $49/month (when purchased yearly on billing) for the basic plan.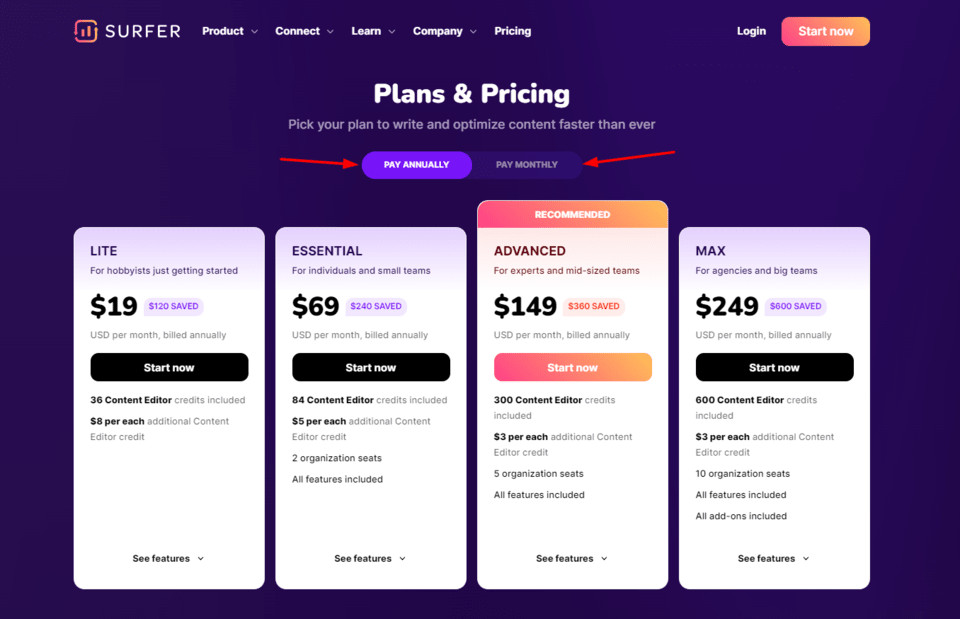 Each plan gives additional access to NLP, Visual Planner, Audit usage.
Plus there is also a 7 days money-back guarantee for every plan, which means if somehow you are not happy with Surfer SEO, you can return it within 7 days of purchase and full money will be back.
What Are Other SurferSEO Alternatives?
Writerzen, Scalenut, Frase are some good surfer SEO alternatives.
Is there a disadvantage of using Surfer SEO over NeuronWriter?
There is no clear disadvantage of using Surfer over Neuron Writer. Both tools have their unique features and strengths, so it ultimately depends on your specific needs and preferences. It's recommended to try out both tools and see which one aligns better with your SEO goals and workflow.
NeuronWriter Review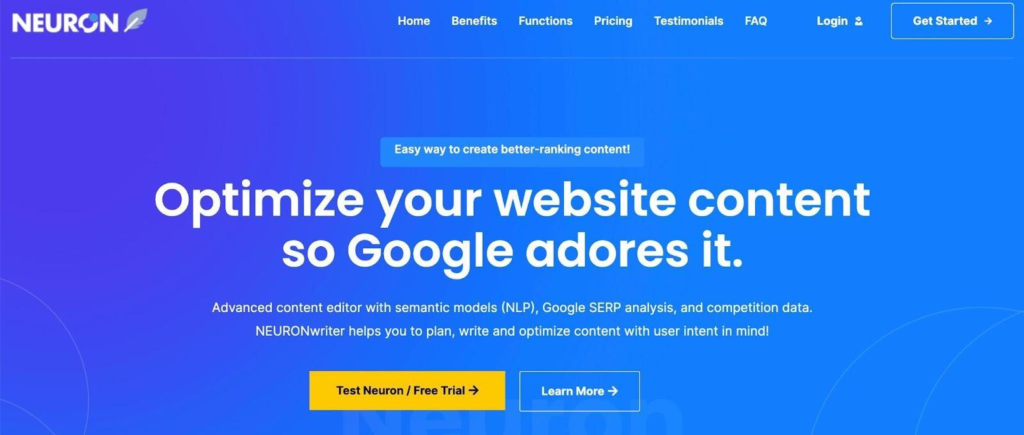 Neuron Writer is a GPT 3.5 powered AI writing tool that utilizes advanced technology to help you uncover industry-specific articles and provide practical suggestions to improve your writing and enhance your content quality.
With its intuitive interface and comprehensive range of features, Neuron Writer proves to be an invaluable companion for creators.
Offering keyword research capabilities, optimization tools, and plagiarism checking functionality, Neuron Writer empowers users to create high-quality and SEO-optimized article.
Its AI capabilities set it apart from Surfer, providing users with a powerful app for engaging and optimized content creation.
By analyzing the data from SERP competitors top-performing posts, this tool recommended topics, relevant Google keywords, and NLP terms to enhance the visibility and reach of my article. 
NeuwronWriter Review by SaasGuru
Here are some of its key features that I used.
Key Features of NeuronWriter
Neuron Writer offers a comprehensive set of features for competitor analysis and article creation. 
◾️Competitors' Analysis 

By inputting a keyword into Neuron Writer's interface and selecting the TOP Analysis tab located in the upper corner, you can retrieve essential off-page and on-page data, as well as the keyword difficulty score, for the top-ranking competitors.
Neuron Writer retrieves this data from Moz which means its pretty trustworthy.
The usage data made available to me included aspects like content score, length, page title, and more.
In addition, Neuron Writer provided me with a search engine optimization checklist to assess the overall optimization of my page.
◾️Editor With NLP Terms 
Like Surfer, Neuron Writer also allowed me to use a content editor with NLP (natural language processing) recommendations. In order to support my content creation journey, the tool provided me with recommendations for keywords within paragraphs and NLP-based keyword suggestions.
Furthermore, I got a list of questions to address and a compilation of competitors' H1 tags. 
◾️Content Manager 

 Neuron Writer also offered me a planner that includes task lists and status updates, enabling both the copywriter and the supervising team to effectively monitor and visualize the progress of collaborative writing projects.
Along these it's also has features,
Content Manager (Visual calendar)
Writing Assistant
Ai Writer
Audit 
Research and briefing
NLP terms and recommendation
SERP analyzer
NeuronWriter Pros & Cons
Pros
Wide language support
Content analysis features
Powerful AI-text generation
Manual quality adjustment
Promising roadmap
Automatic saving
Competitor analysis
Seamless WordPress integration
1-click share for approvals
Cons
Complex interface
No warning on credit consumption
No YouTube video embed
Lack of readability suggestions
Formatting issues when importing from WordPress
Neuron Writer Pricing & Plans
It's official pricing starts from €19/month which is around $20.5/month.

Is there any NeuronWriter Lifetime Deal?
Yes, Neuron writer lifetime deal available on appsumo starting from $69/one-time payments.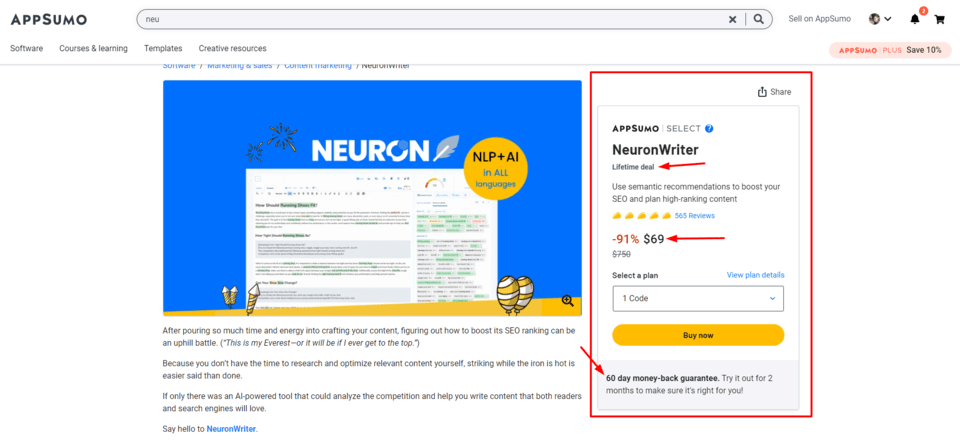 In it's lifetime deal, Neuron writer offer all important features and there are other LTD plans with multiple integrations and increased limits.
NeuronWriter Lifetime Deal Plans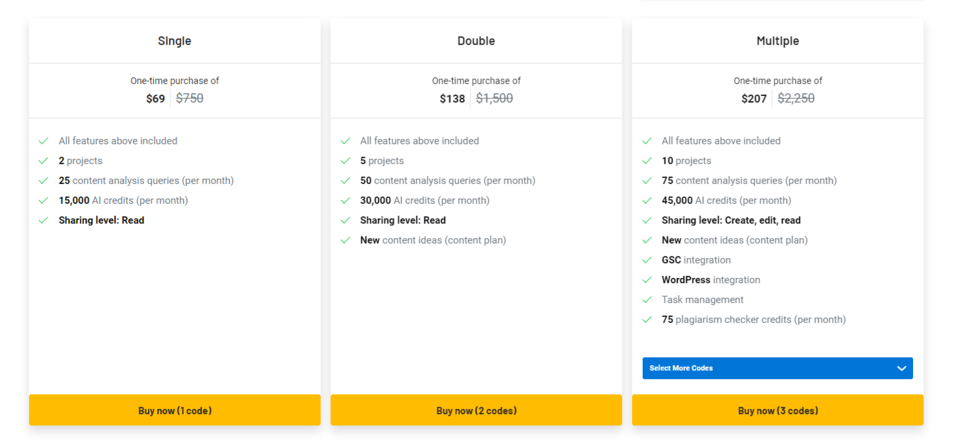 Single Plan $69: This plan offers 2 projects, 25 analysis and 15k Ai generation limit every month.
Double $138: In this neuron writer lifetime deal, You will get 5 Project. 50 analysis, 30 Ai credits and Content ideas feature.
Multiple $207: You will get access to all features and increased credit limits to 10 projects, 75 analysis, 45 Ai credits, content ideas, GSC (google search console) & WordPress integrations, task management and 75 Plagiarism checker credits.
What Are Other Neuronwriter Alternatives?
Neuron writer is good alternative to Surfer, Scaelnut, Frase, Marketmuse and Writezen.
Comparing Surfer SEO vs NeuronWriter – Side by Side
By evaluating these aspects side by side, you can make an informed decision about which tool is more suitable for your specific requirements.
Whether you prioritize advanced content optimization, AI-powered writing capabilities, or a combination of functionalities, both Surfer and Neuron Writer offer valuable solutions.
| | | |
| --- | --- | --- |
| Features | NeuronWriter | Surfer |
| Advanced SEO Tools | ✔️ | ✔️ |
| Content Optimization | ✔️ | ✔️ |
| Ai Writing Assistants | ❌ | ✔️ |
| Content Generation | ✔️ | ❌ |
| Keyword Research | ❌ | ✔️ |
| Content Research | ✔️ | ✔️ |
| Content Brief | ✔️ | ✔️ |
| SERP Analyzer | ✔️ | ✔️ |
| Content Editior | ✔️ | ✔️ |
| NLP Terms | ✔️ | ✔️ |
| Grammar Check | ✔️ | ❌ |
| Plagiarism Check | ✔️ | ❌ |
| Command Features | ❌ | ❌ |
| NLP Terms | ✔️ | ❌ |
| Content Quality Check/Grade | ✔️ | ✔️ |
| Chrome Extension | ✔️ | ❌ |
| WordPress Integration | ✔️ | ✔️ |
| Team Collaboration | ✔️ | ❌ |
| Free Trial | ✔️ | ✔️ |
| Email Customer Support | ✔️ | ✔️ |
| Chat Support | ❌ | ❌ |
| | Get Lifetime Deal | Visit Surfer |
What are the similarities and differences between Surfer SEO vs NeuronWriter?
Similarities Between NeuronWriter vs Surfer SEO
Surfer and Neuron Writer are both effective SEO tools. Both helps in optimize articles through SERP competitor keyword analysis and on-page recommendations.
Neuron Writer and even Surfer uses AI to generate SEO-optimized article with analyzed data to offer automated ready to rank content creation.
So these are some similarities you will find in both tools, now lets talk about differences.
Surfer SEO vs NeuronWriter: Features Comparison
Surfer and Neuron Writer are both powerful SEO tools that offer unique advantages for optimizing your website's performance.
Surfer SEO focuses on the analysis of keywords, backlinks, and other ranking factors to help you develop content that is well-optimized for search engines.
With its comprehensive suite of features, including keyword research, content optimization, and competitor analysis, Surfer SEO provides valuable insights and recommendations to improve your website's visibility and organic traffic.
On the other hand, NeuronWriter employs artificial intelligence and natural language processing techniques to generate high-quality, SEO-optimized content.
It streamlines the content creation process by automating tasks and offering a user-friendly interface.
With NeuronWriter, you can produce engaging and tailored content for specific topics or keywords, making it a great tool for efficient and effective content creation.
Winner: SurferSEO, as it has better and advanced features.
U.i & Ease of use
Surfer and NeuronWriter are both SEO tools designed to optimize website content.
Surfer boasts a user-friendly interface with straightforward metrics and recommendations that can be easily understood.
Its detailed analysis and suggestions allow users to optimize keyword usage, content length, headings, and more.
On the other hand, NeuronWriter also features a simple and intuitive interface suitable for users of varying skill levels.
Leveraging AI technology, NeuronWriter streamlines content creation by generating high-quality, SEO-optimized content based on given parameters.
By using Surfer SEO or NeuronWriter, users can gain valuable insights and recommendations to enhance website rankings and drive organic traffic.
Winner: Tie
Keyword Research
Surfer has a dedicated in built Keyword research tool named Keyword Surfer which shows all relevant keywords to your topic keyword with search volume, difficulty and cpc.
While NeuronWriter don't offer any Keyword Research in it's dashboard, although by analyzing SERP competitors it show keywords and NLP terms which required in that article to get higher rankings.
Winner: SurferSEO
Content Optimization Process
When it comes to optimizing content, both Surfer and NeuronWriter offer unique approaches.
Surfer SEO focuses on analyzing keyword usage, backlinks, and other ranking factors to optimize content.
It provides detailed recommendations for improving specific aspects of a webpage's optimization, such as word count and headings.
Whereas, NeuronWriter takes a different approach by using artificial intelligence to automatically analyze top SERP competitors content and generate high-quality, optimized content based on user input.
It saves time and effort for content creators and ensures the creation of engaging content with optimal SEO.
Winner: SurferSEO
Surfer SEO vs NeuronWriter: Integrations Support
Surfer Supported Integrations
Jasper Ai
WordPress
Google Doc
Keyword Surfer Extension
NeuronWriter Supported Integrations
WordPress
Chrome Exṭension
Google Search Console
Surfer SEO vs NeuronWriter: Supported Languages
Surfer and NeuronWriter offer robust language support, giving users the flexibility to optimize their content for different regions and target specific audiences.
With Surfer , users can leverage its extensive language coverage, including English, Spanish, French, German, and other languages.
Meanwhile, NeuronWriter focuses on 170+ supporting major languages including English.
By providing language capabilities, both tools enable content creators to develop SEO-optimized content in their preferred languages, enhancing their search engine rankings and visibility across global markets.
Winner: NeuronWriter
Surfer SEO vs NeuronWriter: Pricing Comparison
When it comes to pricing, Surfer SEO and NeuronWriter have different options available.
Surfer offers a range of pricing plans, starting at $59 per month for their Basic plan.
On the other hand, NeuronWriter has a single plan priced at $49 per month, but there's also lifetime deal available on appsumo, making it a more affordable option for those on a budget.
When considering which tool to choose, it's important to weigh your individual needs and budget constraints to find the best fit for you.
Winner: NeuronWriter
Surfer SEO vs NeuronWriter: Which one Better?
Surfer and NeuronWriter are both excellent SEO and content optimization tools. Surfer specializes in optimizing content for search engines, while NeuronWriter uses AI to generate top-notch content.
The better choice depends on your specific requirements and preferences.
Conclusion – Winner
In conclusion, both Surfer and NeuronWriter offer unique features and benefits that can greatly enhance your SEO efforts.
Surfer provides a comprehensive suite of tools for content optimization and keyword research, while NeuronWriter focuses on generating high-quality posts using AI technology. Ultimately, the choice between the two depends on your specific needs and preferences.
If you're looking for a robust SEO tool with advanced features and analytics, Surfer may be the better option for you.
On the other hand, if you want an AI-powered writing assistant that helps you create engaging and optimized content, NeuronWriter could be the perfect fit. As it also comes with Lifetime deal.
To make an informed decision, consider factors such as features comparison, user interface, content optimization process, supported languages, and pricing.
Take advantage of free trials or demos offered by both platforms to see which one aligns best with your goals.
If you still have questions about Surfer or NeuronWriter, check out our FAQ section for answers to commonly asked questions.
And don't forget to share this blog with your friends and colleagues who might find it helpful in their quest for the perfect SEO tool.
Frequently Asked Questions – Surfer SEO vs NeuronWriter:
Is Surfer good for SEO?
Surfer is indeed an excellent tool for SEO optimization. It offers detailed data and analysis to enhance keyword targeting and content optimization.

Additionally, it provides valuable insights into competitor analysis and content gap analysis. Many SEO professionals and agencies trust Surfer to boost their website's search engine rankings.
Thank you for reading this post, don't forget to share with more people like you!