In this article, we will take a deep-dive into the Surfer SEO vs Scaleneut comparison, explaining how they work and which one is better for your business.
If you want your blog or online business to be more visible, trustworthy and search engine friendly, then you need to find a way to leverage SEO for your marketing purposes.
SEO is no longer about linking to external websites. Instead It's about understanding how search engines work and crafting your website content accordingly that rank highly in search engine queries.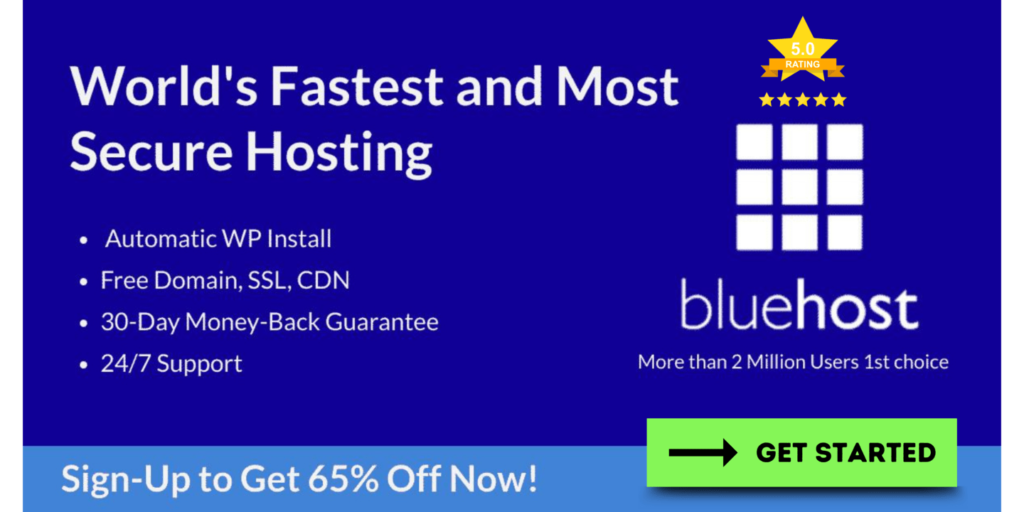 And to achieve that purpose Scalenut and Surfseo are two best platforms, but which one you should choose, this comparison post will help in finding that.
Here's What you will learn reading this comparison,
---
If you are in hurry and want to know the comparison winner, here's the quick decision summary for you.
After analyzing the SurferSEO vs Scalenut comparison, we can conclude that both tools have their own unique features and advantages. However, based on our assessment, Scalenut is the winner in this comparison.
While SurferSEO offers keyword research & a content editor that can help users analyze SERP competitors ranking factors and help write better posts that actually get indexed and gain traffic.
It has also a scoring system that is highly effective for optimizing your articles against the top-ranking articles on Google. However, the subscription plans are expensive starting from $49/month.
Where as, Scalenut offers a more affordable pricing plan compared to SurferSEO.
It has almost all similar features making it more accessible to small businesses and individuals.
Plus It also has a wide range of features such as,
Content research,
Serp analysis and content optimization suggestions
Content briefs
Keyword research,
NLP terms,
Grammar and tone check,
Plagiarism checked original content,
Content Grading
SEO tools and other Ai Writing features
Scalenut also has a user-friendly interface that is easy to understand and use. It offers a cruise mode similar to Jasper's Boss Mode without needing to pay extra, and allows for team member collaboration.
Overall, Scalenut provides more value for money and offers more features that can benefit businesses looking to improve their SEO and content marketing strategy.
---
NLP & What is it used for?
NLP is the study of how humans communicate. Google's NLP-based algorithms evaluate how important your content is in relation to the secondary keyword.
Surferseo and scalenut both uses NLP analysis to retrieve entities (relevant terms and phrases) specific to the primary keyword.
You'll know the keywords to use, when to use them, and how much keyword density to have to let Google know your content is important to your goal.
Why you need it: There are a variety of reasons for employing NLP.
For starters, it can improve the efficiency of your content marketing campaign by optimizing your content's search engine optimization.
In addition, it can help you climb the rankings in search engines and gain more visibility for your brand.
Lastly, NLP can help you achieve your brand's objectives by understanding consumers' search behavior and what they are looking for.
Both Scalenut & Surferseo used NLP in their platform.
SurferSEO Review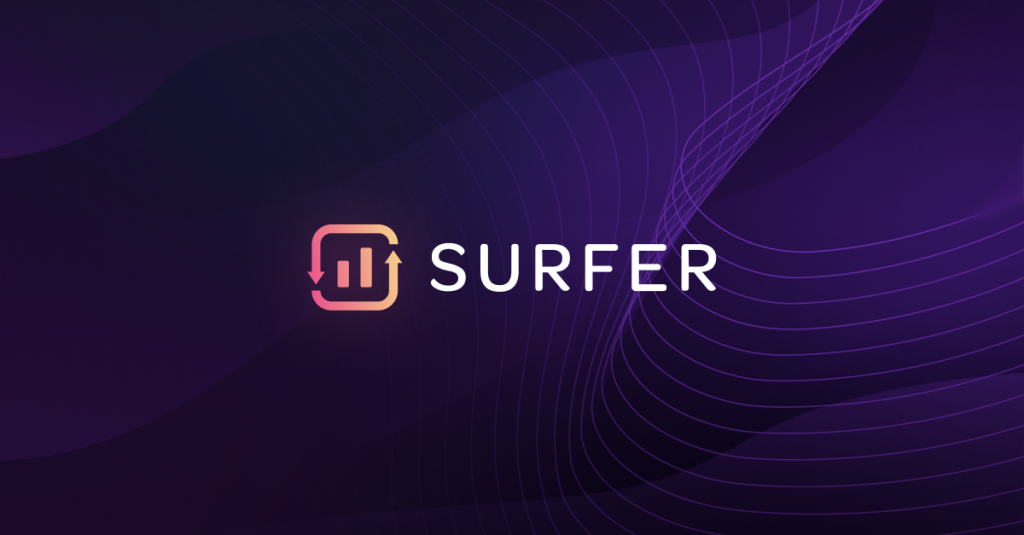 Surfer SEO is an SEO and Content Strategy + Optimization Tool,  which analyzes top-ranking articles and provides practical recommendations to get the #1 ranking or improve the rankings of your blog posts on google and other search engines.
It helps in writing or optimizing your content like blog articles and posts by analyzing the content of your pages against 500+ on-page signals.
Surfer SEO also comes with a keyword research tool to make things easier.
Features:
Advanced SEO and Content Optimizing
content editor
content audit 
Content research and briefing
NLP terms and recommendation
keyword research, 
SERP analyzer
content planner
Surfer SEO pricing – How much does Surfer SEO cost?
As for now, it has only 3 pricing plans, which starts from $49/month (when purchased yearly on billing) for the basic plan.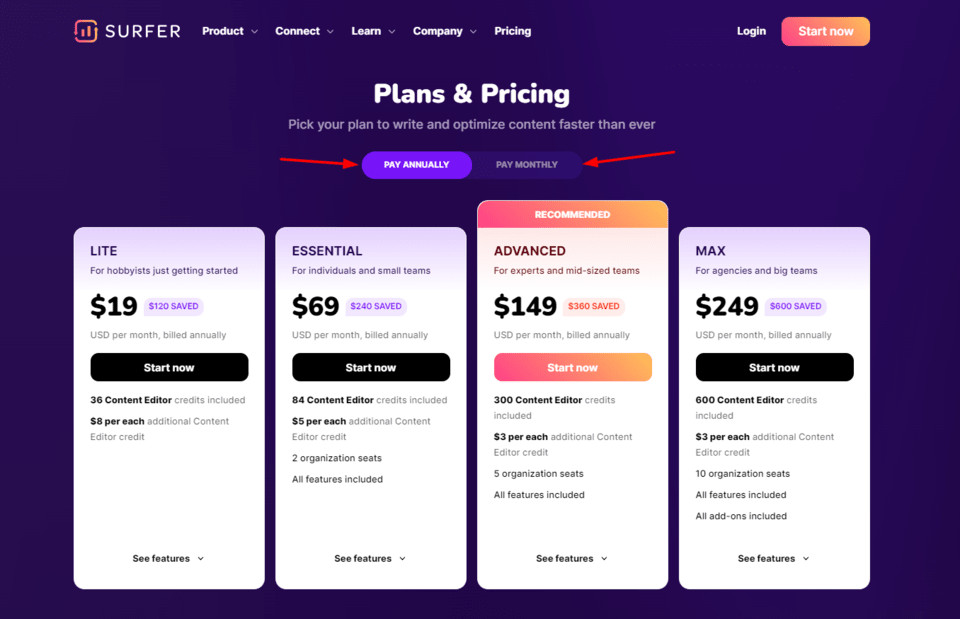 Each plan gives additional access to NLP, Content Planner, Audit usage.
Plus there is also a 7 days money-back guarantee for every plan, which means if somehow you are not happy with Surfer SEO, you can return it within 7 days of purchase and full money will be back.
Pros
The new content editor 2.0 helps to write better posts that actually get indexed and gain traffic
With the content optimizer, see the areas that you can focus on improving your articles and optimize your articles against the top-ranking articles on Google.
Keyword surfer for keyword research is life-saving
The Scoring system is amazing
Cons
Subscription plans are costly
there's no description of keyword difficulty
Scalenut Review 
Scalenut is an A.i writer but along with being an Ai writer, it also offers Content research, Briefs, Keyword/SEO suggestions and NLP terms to get a higher SERP position in search engines.
In most simple words, Scalenut is the perfect tool for researchers who want to get the most out of their content. With Scalenut, you can easily find the most relevant and target keywords for your post, write SEO-friendly long-form article, and create click-worthy marketing copies.
There's also a Cruise Mode similar to Jasper's Boss Mode without needed to pay extra.
Features:
Advanced SEO and Content Optimizing
Content editor
Content research and briefing
SERP analyzer
content planner
A.i writing assistant
40+ ai assistant templates
Command feature
Cruise Mode
NLP terms and recommendation
Grammer & Tone check
Plagiarism checked original content
SEO tools and features
Content grade
5 min SEO Blog Creation
Team members collaboration
Chrome Extension
Semrush integration
Scalenut pricing – How much does Scalenut cost?
As for Scalenut Pricing, it comes under 12$ monthly starting deal in which users get access most of it's tools.
But to access prime features such as Cruise mode, Paraphrasing, and team collab you have but mid-tier plan pricing $32/ month.
Compared to Jasper, Scalenut is much more affordable.
Plus, there's also a scalenut-free plan available to try and experience this amazing tool.
Pros
Great UI/UX, easy to use and understand
High-Quality Content (Output)
A lot of Copywriting templates
Google NLP feature is a good inclusion
Content research made easy
Cruise mode to generate full blog post with the fast pace
Affordable pricing
Keywords and SEO suggestions
Chrome extension makes the usage even outside the platform
Cons
There is nothing to mention here as a disadvantage because the platform is consistently improving.
Scalenut vs SurferSEO – Side by Side comparison
| Feature | SurferSEO | Scalenut |
| --- | --- | --- |
| Advanced SEO  | ✔️ | ✔️ |
| Content Optimization | ✔️ | ✔️ |
| Ai Writing Assistants | ✔️ | ✔️ |
| Content Generation | ❌ | ✔️ |
| Keyword Research | ✔️ | ✔️ |
| Content Research | ✔️ | ✔️ |
| Content Brief | ✔️ | ✔️ |
| SERP Analyzer | ✔️ | ✔️ |
| Content Editior | ✔️ | ✔️ |
| NLP Terms | ✔️ | ✔️ |
| Grammar Check | ❌ | ✔️ |
| Plagiarism Check | ❌ | ✔️ |
| Command Features | ❌ | ✔️, Cruise Mode |
| NLP Terms | ❌ | ✔️ |
| Content Quality Check/Grade | ✔️ | ✔️ |
| Chrome Extension | ❌ | ✔️ |
| Team Collaboration | ✔️ | ✔️ |
| Free Version Available? | ❌ | ✔️ |
| Pricing Starts | From $49/mon | From $12/mon |
| Email Support | ✔️ | ✔️ |
| Chat Support | ❌ | ✔️ |
|  | 👉 Visit Surfer | 👉Try Scalenut |
---
SurferSEO vs Scalenut: What's the Difference
Scalenut vs Surfer SEO: Main Features Comparison
Surfer seo only offers content research & Seo optimization features to give their users an idea what their article needs to rank higher on google compared to already ranking competitors.
While Scalenut has also the same features including research & SEO optimization. There's also A.i writing assistant with good quality output for all kind of content short as well as long form.
Recently in May 2023, Sufer Ai launched by Surfer Surfer and it can generate SEO optimized ready to rank article in few minutes
Along with own Ai writer, Surfer also offers a writing assistant using Jasper integration, but users have to buy Jasper separately then connect with surfer for ai content writing.
But Scalenut uses its own a.i technology (which I think better than Jasper) without needing to buy or pay more.
Winner: Scalenut
User Interface
User interface is an important factor showing how easy to use and access that platform.
Scalenut ui is easy to use and understandable even for beginners, all the features can be navigated from the left side menu. They have really done a good job making their platform for combined use for SEO, research & A.i writing.
On the other hand, Surfer SEO ui is a little bit complicated for beginners or first time users. But once they start to learn the platform and know advanced features things are easy.
In simple words, Scalneut offers a more clear & easy to use ui for all types of users.
Winner: Scalenut
Content Brief/Planning
Content planning or briefing is a layout process that involves mapping out the entire blog post aspects such as topics, headlines, resources, how long the article will be and what things we are going to cover in our article.
Planning makes the process really easy for creating better content.
Hopefully, both Scalenut and Surfer seo offer content brief features with good insights analyzing already ranking competitors for your seed keyword. 
Winner: tie, as both platforms have this.
Real-Time Content Feedback
This feature will give feedback on real time as you write to determine the quality for your content. 
So you always know how you are doing for better content optimization.
Scalenut & surfer seo both offer content audit to give its users real time content feedback.
A.i Writer
Scalenut Ai Writer
Scalenut has Ai content writing templates for generating short as well as long-form content with SEO optimization. It also offer cruise mode which can generated full blog post within 5 minutes from creating Blog Title to Outlines to detailed article it's cruise mode do everything.
Surfer Ai Writer
Surfer SEO recently launched their ai content writer with name Surfer Ai. And it can generate ready to rank SEO optimized content from keywords and description within few minutes.
And the best part surfer ai not only generate article but also help in content research.
How Surfer Ai Works
So there are basically 4 steps involved,
Step 1. Enter your keyword for which you want to create content.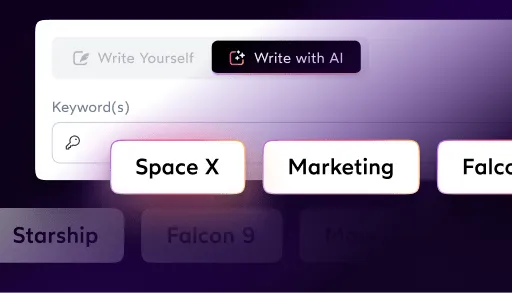 It's Ai will analyze the competitors and research the topic content for you.
Step 2. Customize and Control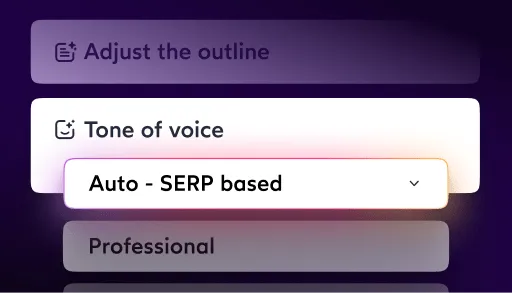 On this step you can control or customize Ai writing tone for generating content.
Step 3. Read & Refine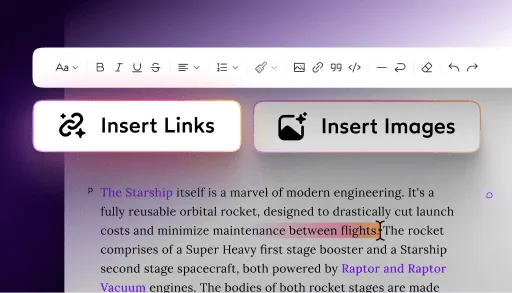 Till now your SEO optimized article will be generated and in this step you can read, check and add more content.
Step 4. Publish
Now just publish the article on your website.
But to use Surfer Ai, user to pay $29 for 1 article and that's pretty expensive.
Winner: Scalenut, as it has better ai writer doesn't charge additional money for using that.
Supported Languages
Users can use surfer seo for content optimization in 20 languages. While scalenut supports more than 25 languages for content generation and optimization.
Winner: Scalenut
Customer Support & Community
Having good customer support is really essential for any business to serve their customers better.
Surfer seo provides support with live chat, emails and their response time is good, typically response in a few hours only when there is no one available for live chat. 
Scalenut also offers live chat, email & ticket raising for high priority support. Plus there's also how to guide, knowledge base and community available.
Which is better, Surfer SEO vs Scalenut: The final verdict
After comparing every useful aspect in both platforms, we can say scalenut is more value providing compared to surfer SEO.
Where Surfer SEO is mainly focused on SEO & NLP content optimizations and yet their pricing starts from $49/month and although we can use surfer ai writer along within the surfer dashboard but needs to buy surfer ai separately for a.i content writing.
While we talk about scalenut, it's a combination of A.i writer + SEO & NLP based content optimization.
Which we can start using from just $12/month that makes scalenut a lot affordable compared to Surfer SEO. 
Plus in Scalenut for most of the SEO features data fetched from Semrush. This makes Scalenut trustworthy and better than Surfer SEO.
Things Scalenut can do but SurferSEO can't
Scalenut has a built-in A.i writer, that means we can generate a full fledged with all seo optimization that requires to outrank the competition.
Affordable pricing suited for everyone, starting from just $12/month
Users can easily navigate as scalnut has a neat and easy to understand u.i
Scalenut has a chrome extension to use its a.i writer anywhere without any boundations.
Support is also top notch in every form Live chat, email, ticket raising.
Things SurferSEO can do but Scalenut can't
In the top tier plan, users can also get the backlinks data for SERP competitors.
You might also like reading this – Scalenut vs Jasper Comparison
---
FAQ: Most Asked Questions?
Thank you for reading this post, don't forget to share with more people like you!